Happy New Year! I want to wish you a very happy and prosperous 2018, and thank you for your incredible support throughout this year. Whether it's reading my blogs, viewing my photos, or hiring me for creative services, I'm very grateful for your support.
Also, I'm excited to share with you my Favorite Photos of 2017!
It's really tough to narrow down your favorite photos from a whole year into your top
But I love doing it.
Not so much for the actual list itself, but more for the chance to remember the things that made 2017 great and get inspired about what to focus on in 2018.
So in the new blog post, I'm sharing with you 20 of my favorite photos from 2017, with brief stories about why those images are special to me.
In no particular order:
1. Wine pour at Taste Washington.
As a food photographer, shooting wine has been a fun yet challenging experience that I got to practice in spades in 2017. From photographing private wine events in Woodinville and SoDo for the likes of Charles Smith and Mark Ryan to being the official photographer of Taste Washington, I had a blast perfecting my wine photos in 2017.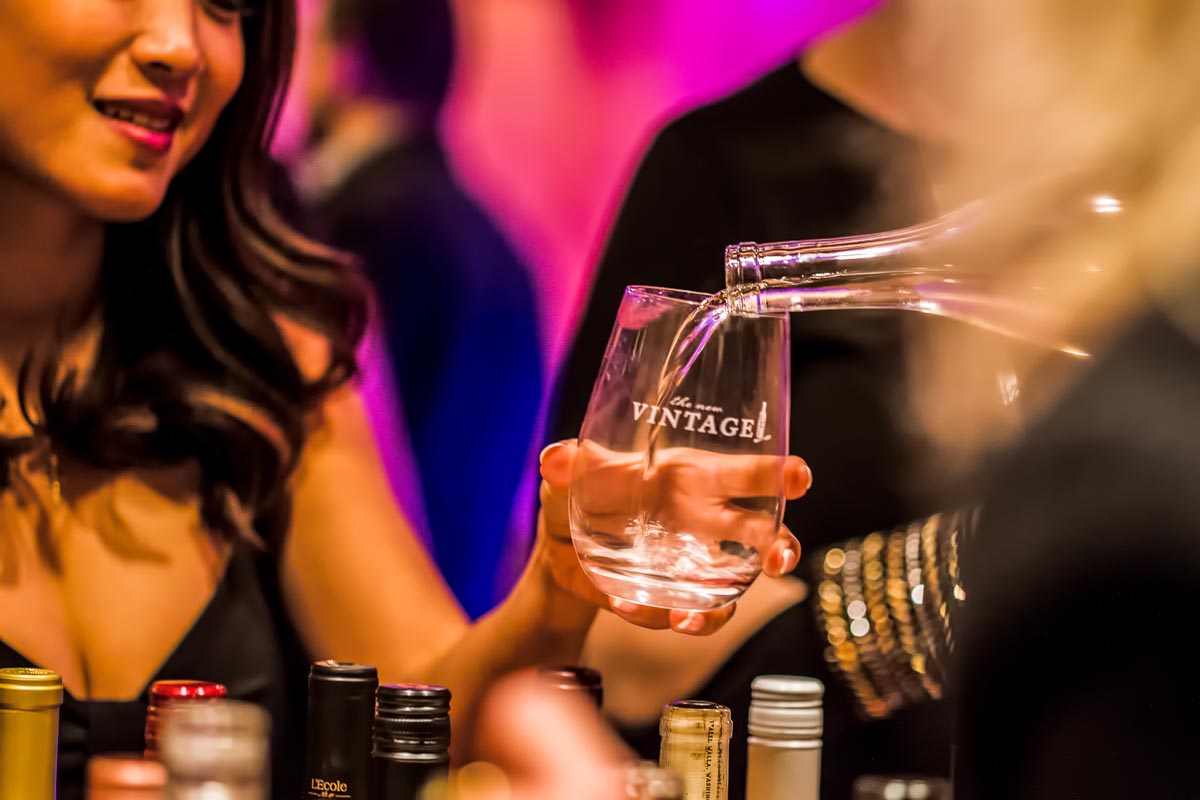 2. Smith Tower Observatory
As one of the most iconic buildings in Seattle, it was a dream come true to have Smith Tower as an architecture photography client this year. We did several shoots in the space this year. The special emphasis was on the newly remodeled top floor Observatory and speakeasy, and the visitor's center on the bottom floor.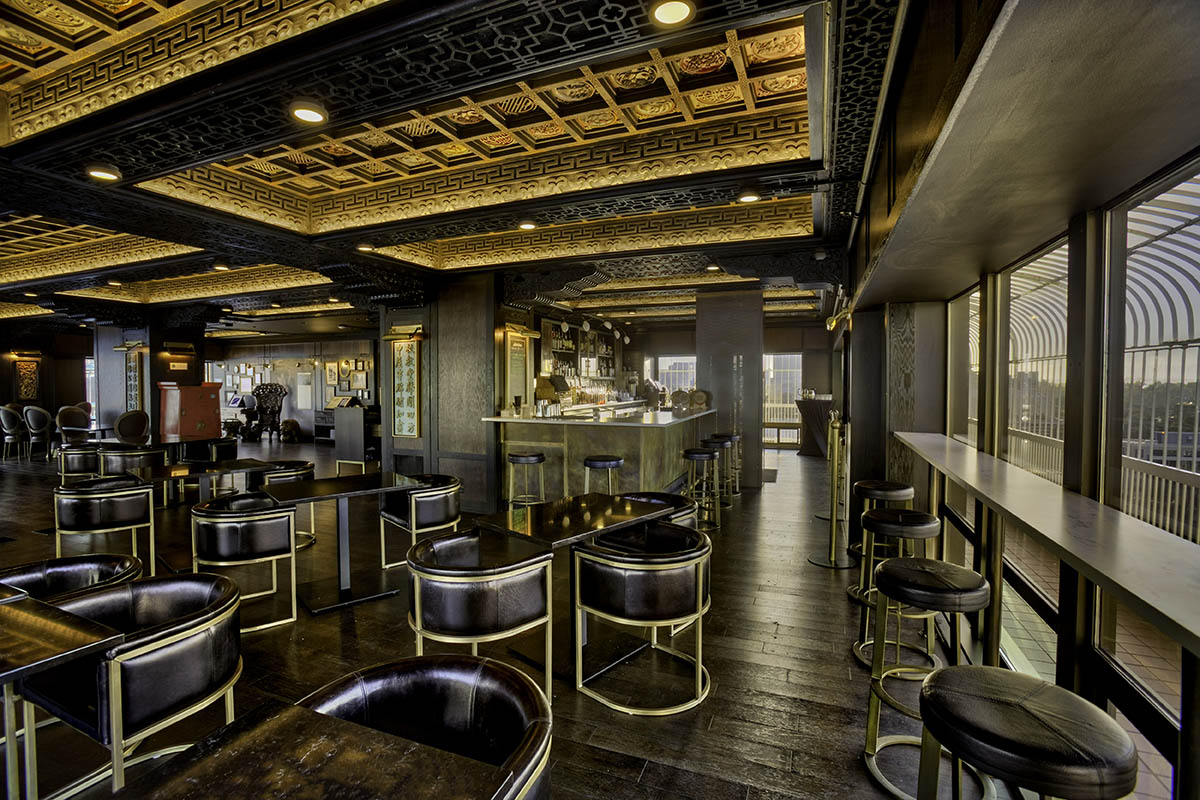 3. Protests, Marches, and Events at Presidential Inauguration 2017
With no intention of making this is a political statement of any sort, I kicked off 2017 with a trip to Washington D.C. to photograph events surrounding the inauguration of Donald Trump. It was nothing short of an interesting weekend full of red carpet events, marches, and protests. One of the most powerful moments for me was captured in the photo below. A Trump-supporting Iraqi immigrant was decked out in MAGA gear, standing guard in front of the newly opened Trump International Hotel on Pennsylvania Avenue. It was here that protest marchers converged in a scene of chaos.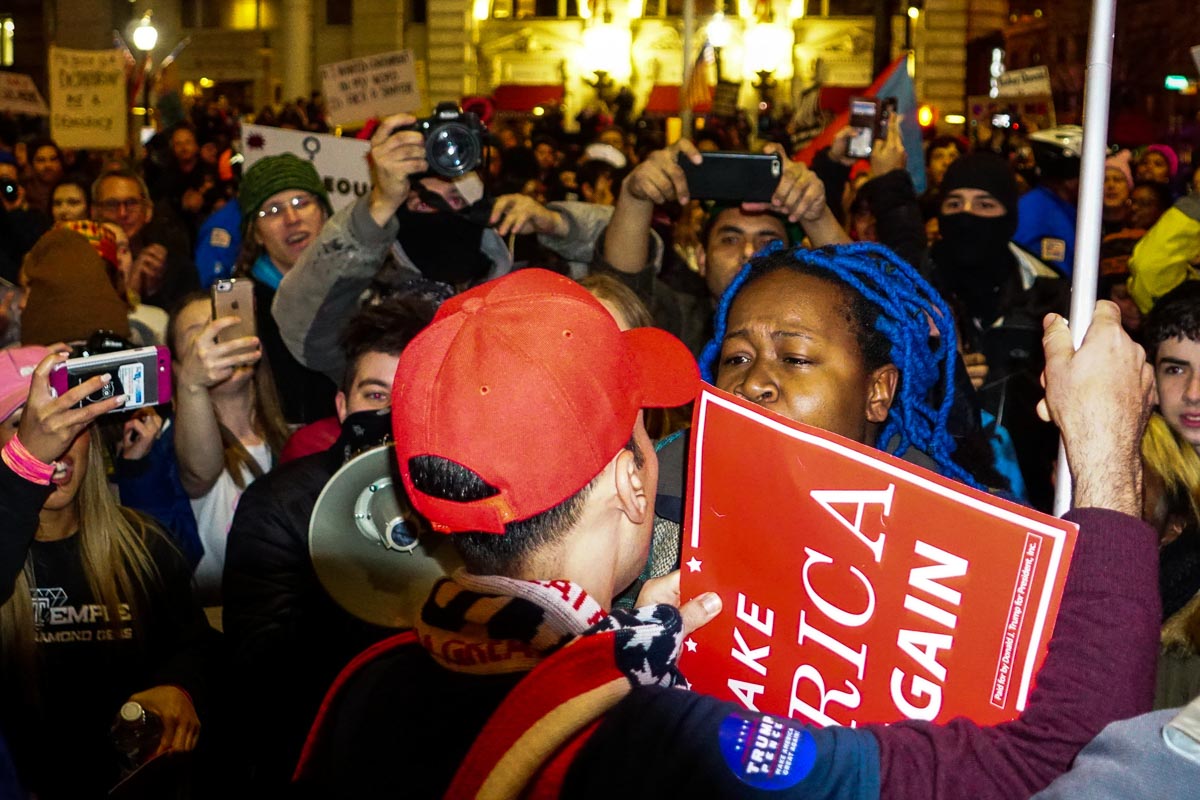 4. Chef Edouardo Jordan at Junebaby
Easily one of the most anticipated restaurant openings in 2017 was Chef Edouardo Jordan's Junebaby. I had the pleasure of photographing the space several times since its opening, but hadn't ever had Edouardo in front of my lens. That all changed in fall 2017 when I finally photographed him at Junebaby for his Eater Awards announcement.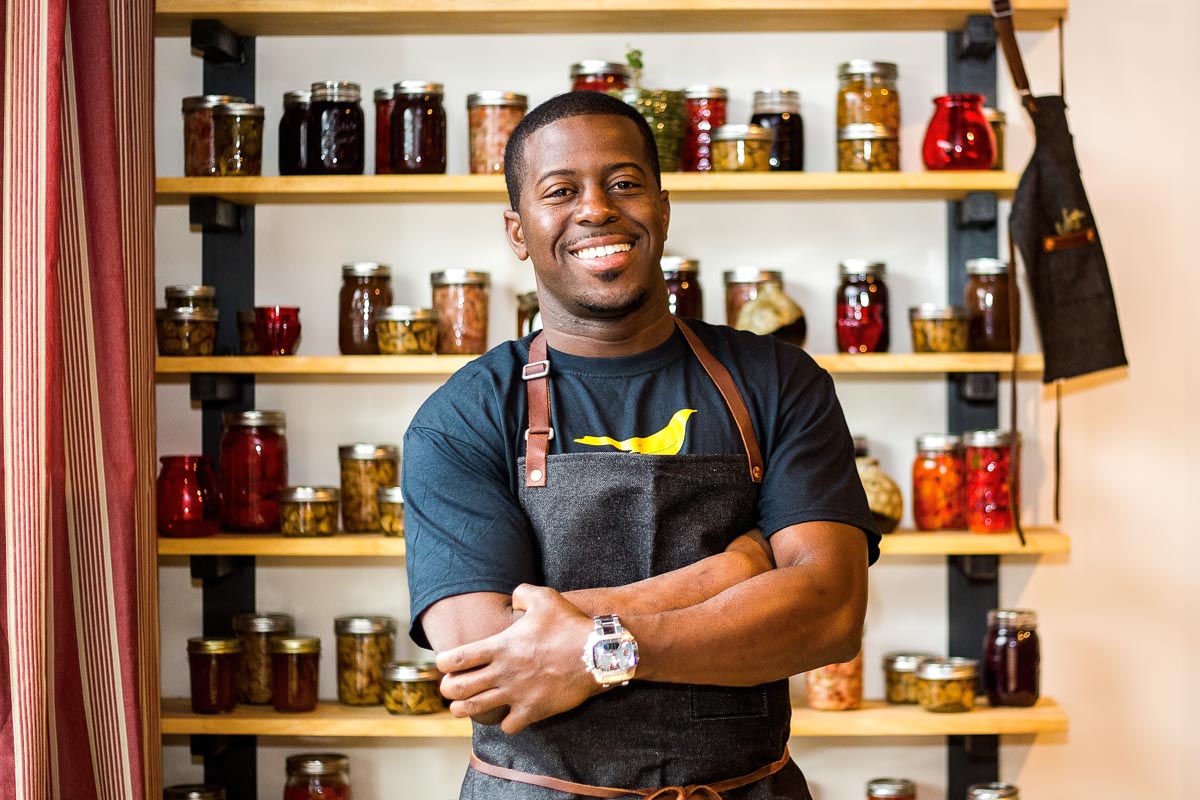 5. Bok a Bok Fried Chicken in Capitol Hill
There's no shortage of fried chicken in Seattle, but my all-time favorite comes from Bok a Bok. Their chicken drumsticks are so tender and juicy, and the mix of Korean flavors makes for an unbeatable combination. Bok a Bok recently opened its second location in Capitol Hill and I had the pleasure of photographing the space, plus the delicious spread below, on opening day.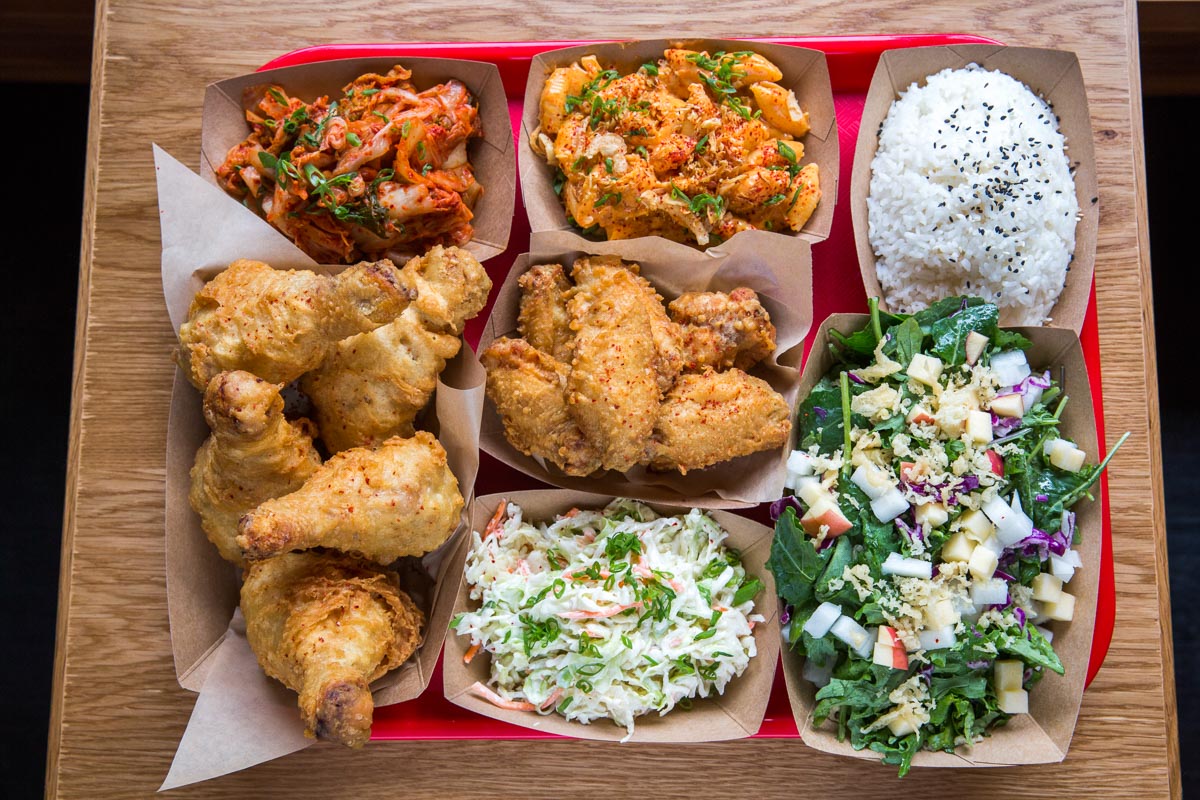 6. Metropolitan Market's Holiday Pear
As a food photographer, most of my photo shoots take place inside of restaurants. This food photo below is special because it's one of the first taken in my home studio. It's also an outtake from a bigger project: a recipe video that I shot and edited to put on my brand new YouTube channel. This is also a good time to mention my new (as of August 2017) intent to transition into videography. Photos are still my main focus, but video is something I hope to do more of in 2018.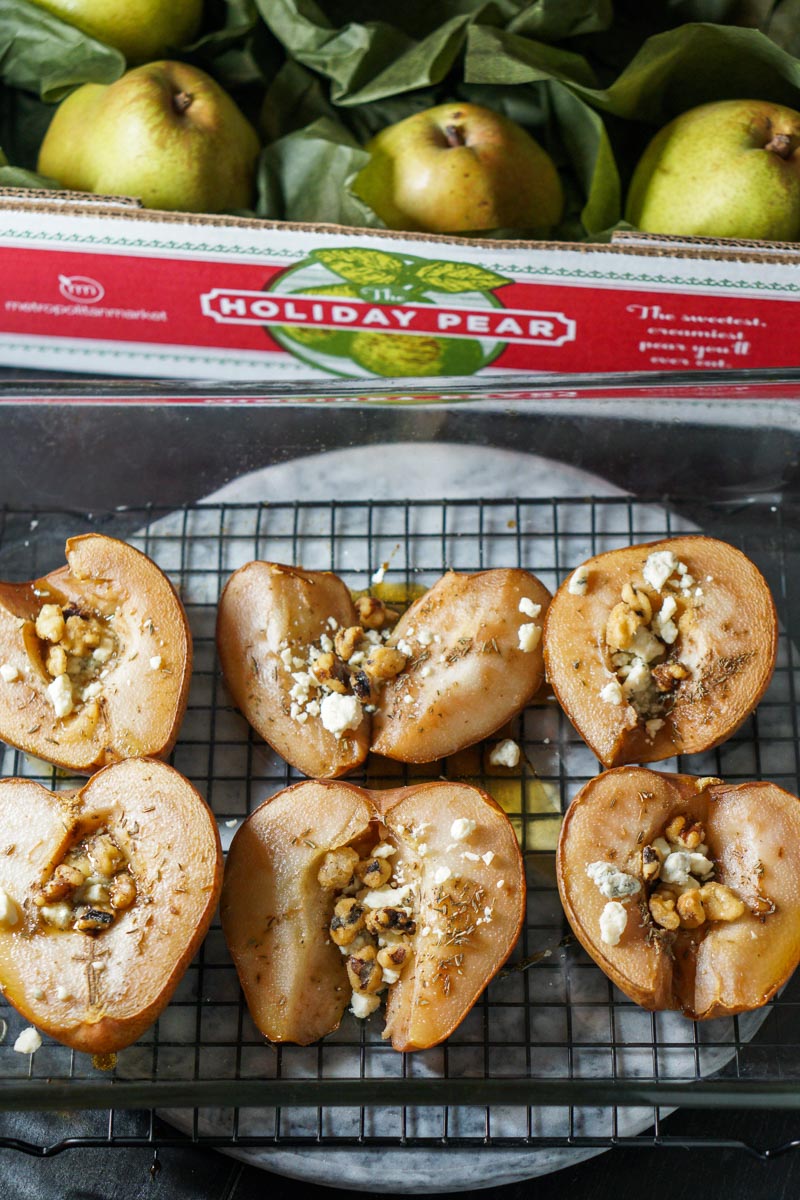 7. Russell Wilson making smoothies at Juice Press
Of all the local Seattle celebrities, Russell Wilson (and his wife Ciara) is definitely my favorite. He has a warm, friendly demeanor that he extends to every single person he meets. I've photographed the Seahawks quarterback many times over the years, typically on stage or on the red carpet at events. But I never met him in person until 2017 at the opening of his joint-venture Juice Press store in the University Village. Not only did I get to interview him for Eater Seattle, but I also tasted a smoothie that he made.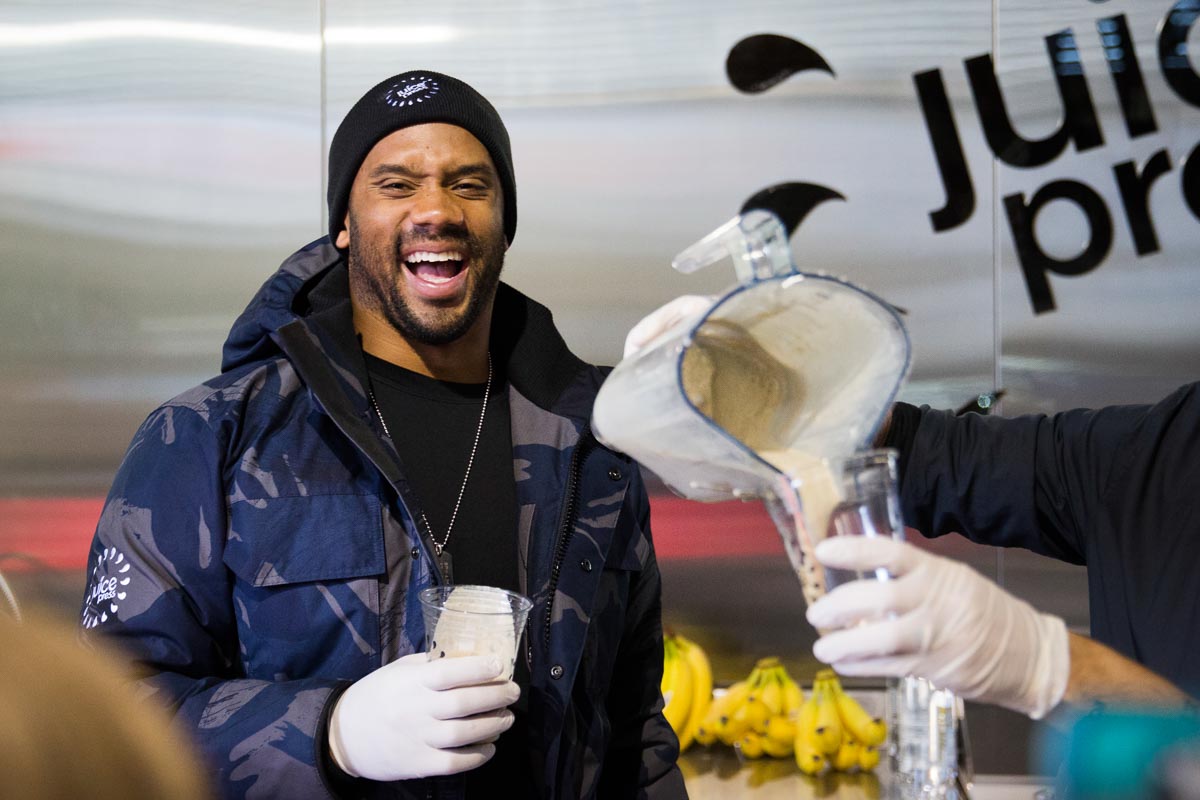 8. Princi bakery tasting menu at Starbucks Reserve
This fall, Starbucks embarked on an ambitious new project: Princi, a high-end Italian bakery serving fresh-baked pastries in a space adjacent to the Starbucks Reserve Roastery in Capitol Hill. As part of the build-up to the grand opening, Princi held a media tasting with the bakery's founder, Rocco Princi. Below is a photo of his son and Rocco himself in the new Princi space. This event was especially impactful as I had just returned from my honeymoon in Milan, which is where Princi originated from.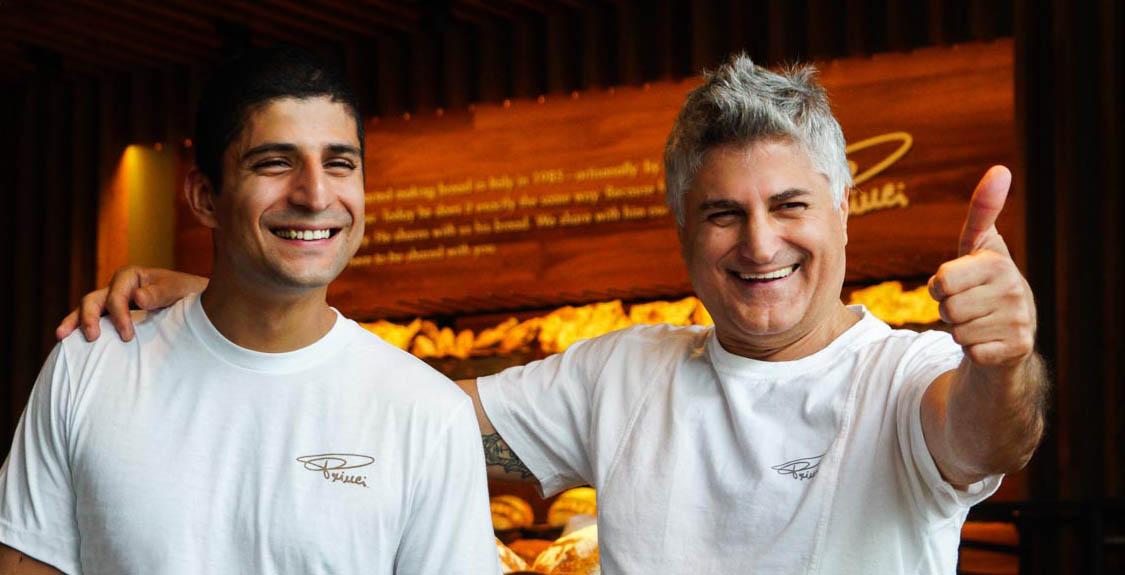 9. Grilled Pork Chop at Heartwood Provisions
One of my regular restaurant photography clients in Seattle is Heartwood Provisions. Located downtown, I've been working with them ever since they were a concept restaurant before the space was even built. Their menu focuses on seasonal food and cocktail pairings, and thus I have ample reasons to visit them regularly to capture their latest menu offerings. The grilled pork chop is a pretty regular staple on their menu that shifts a bit in terms of garnishes. But it's always delicious and photographs so very well.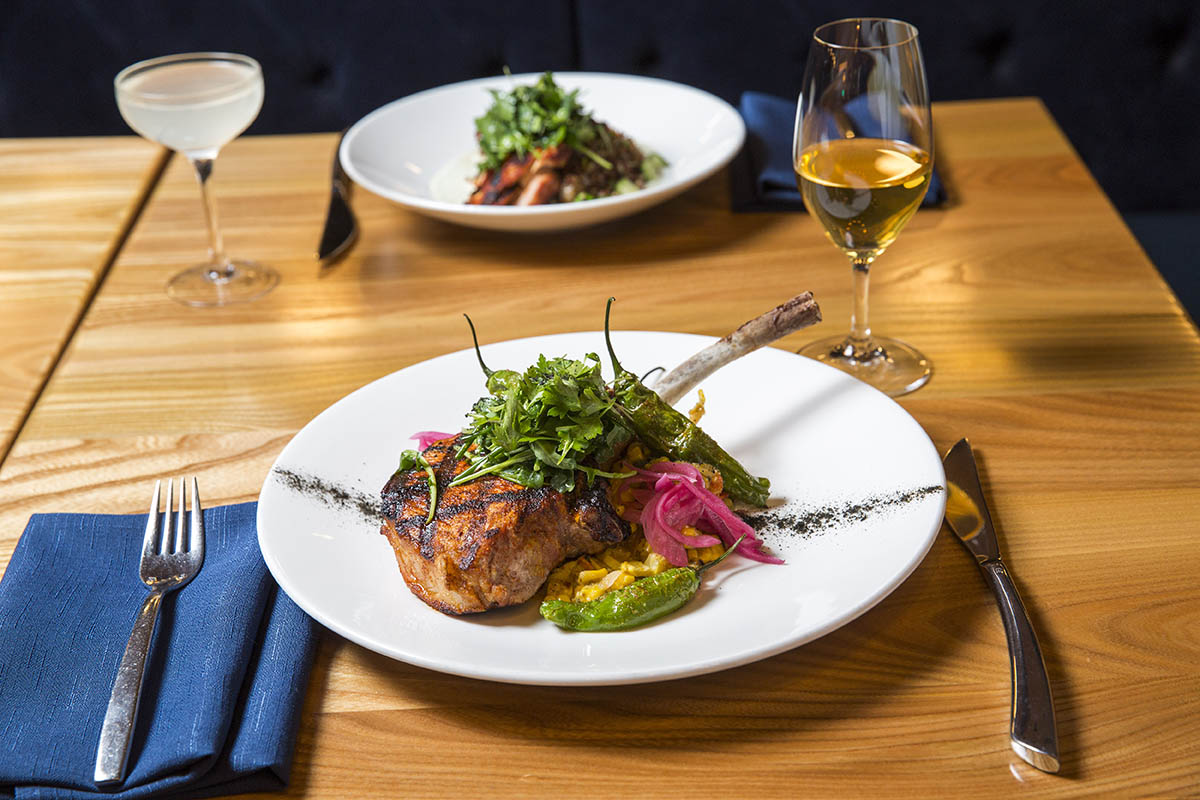 10. Chef Mutsuko Soma at Kamonegi Restaurant
2017 felt like a comeback year for some of Seattle's most popular chefs, especially Mutsuko Soma and her widely popular (and missed!) handmade soba noodles. Chef Soma took a break from her outpost at Miyabi 45 and recently started up a brand new restaurant, Kamonegi. It serves not only her famous soba but also tempura and other Japanese menu items. The photo below pictures Chef Soma in her element, behind the counter of her new space, just moments before the grand opening.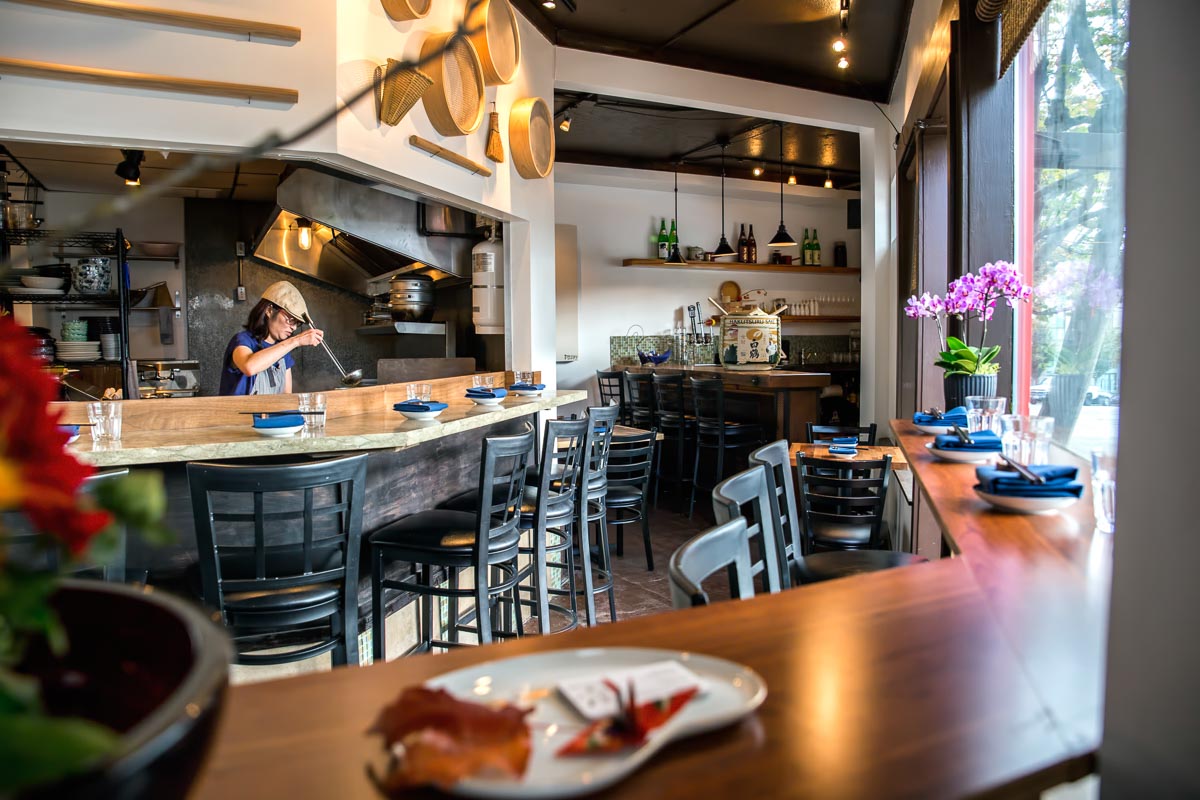 11. Il Pino Villa in Tuscany
I would be remiss to not include the most important day of my life in 2017: my wedding day. Actually, I had two: a legal ceremony in Seattle in late August, and a symbolic ceremony in Tuscany in September. This view below was taken from the top floor balcony of the villa that my husband and I rented for a week and shared with our immediate family. Our wedding ceremony was also held at the villa with this view as the backdrop. This photo and the one below were also among the first taken with my new camera of choice: the Samsung Galaxy S8 (more Italy photos and why I choose a smartphone for my camera here).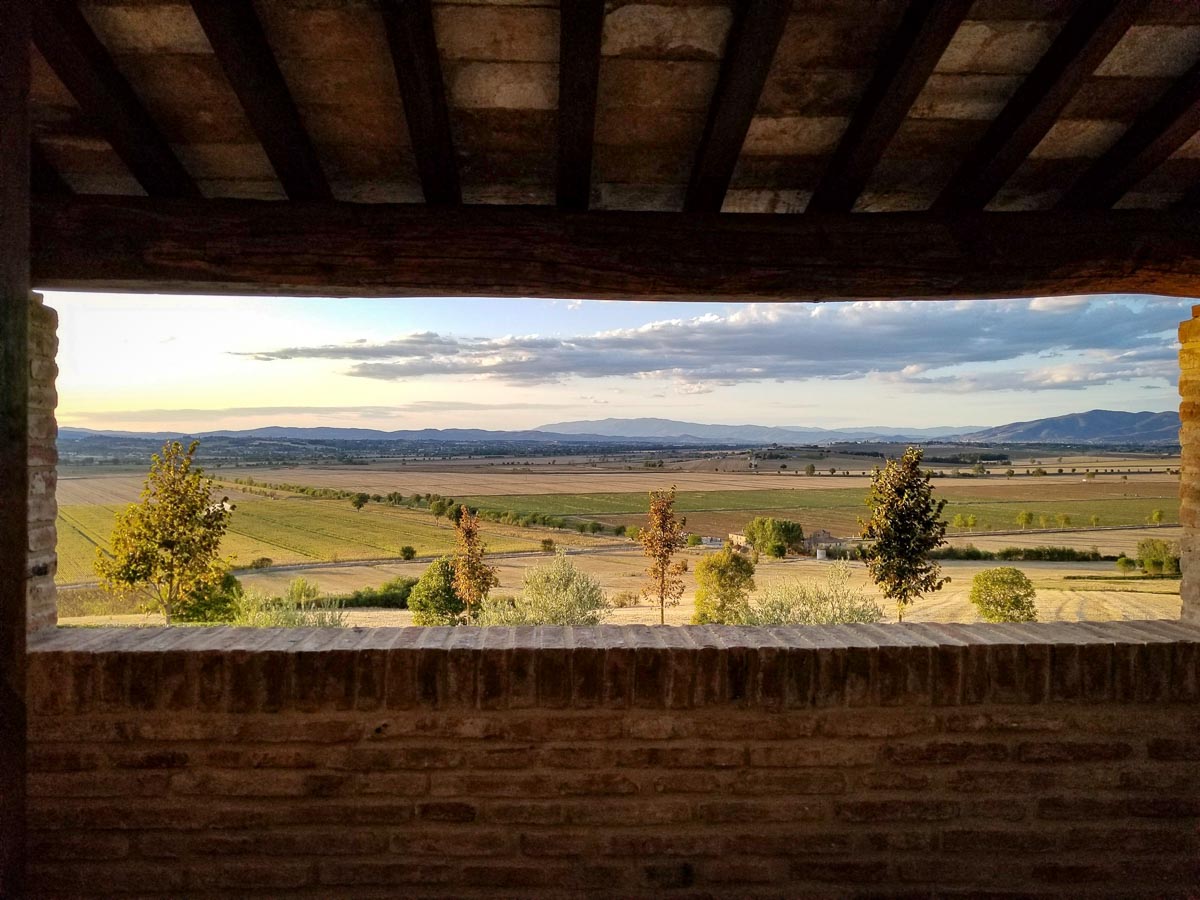 12. Night out at the Colosseum in Rome
As part of our honeymoon following our Seattle wedding, my husband and I spent a couple of nights in Rome, Italy. We took in most of the main tourist attractions including one of my favorites: the Colosseum. I was having a rough time capturing a solid photo of such a large structure but finally captured this image while walking through a partial construction zone leading away from the Colosseum. The image appeals to me for showing a unique view of such an iconic, historic structure.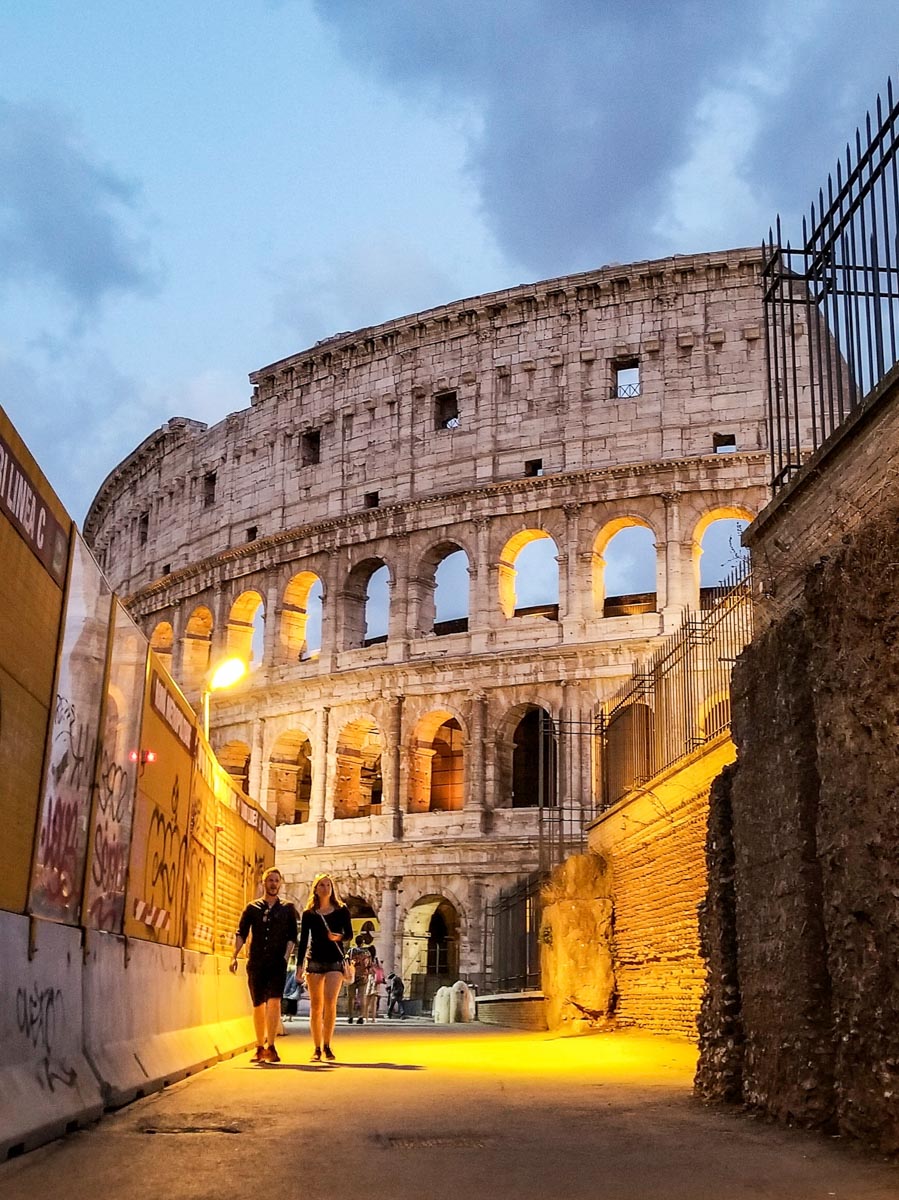 13. Big3 Basketball Playoffs at KeyArena
I'm not much for spectator sports unless it's basketball. Then I get REALLY excited. Thus, I jumped at the chance to photograph the Big3 playoffs at KeyArena this summer. While I can't tell you which players are pictured below, I can tell you that there are some pretty famous celebs sitting courtside including Ice Cube and the Seahawks' Richard Sherman. This was such a fun game to shoot, especially when all the action is happening literally right in front of you.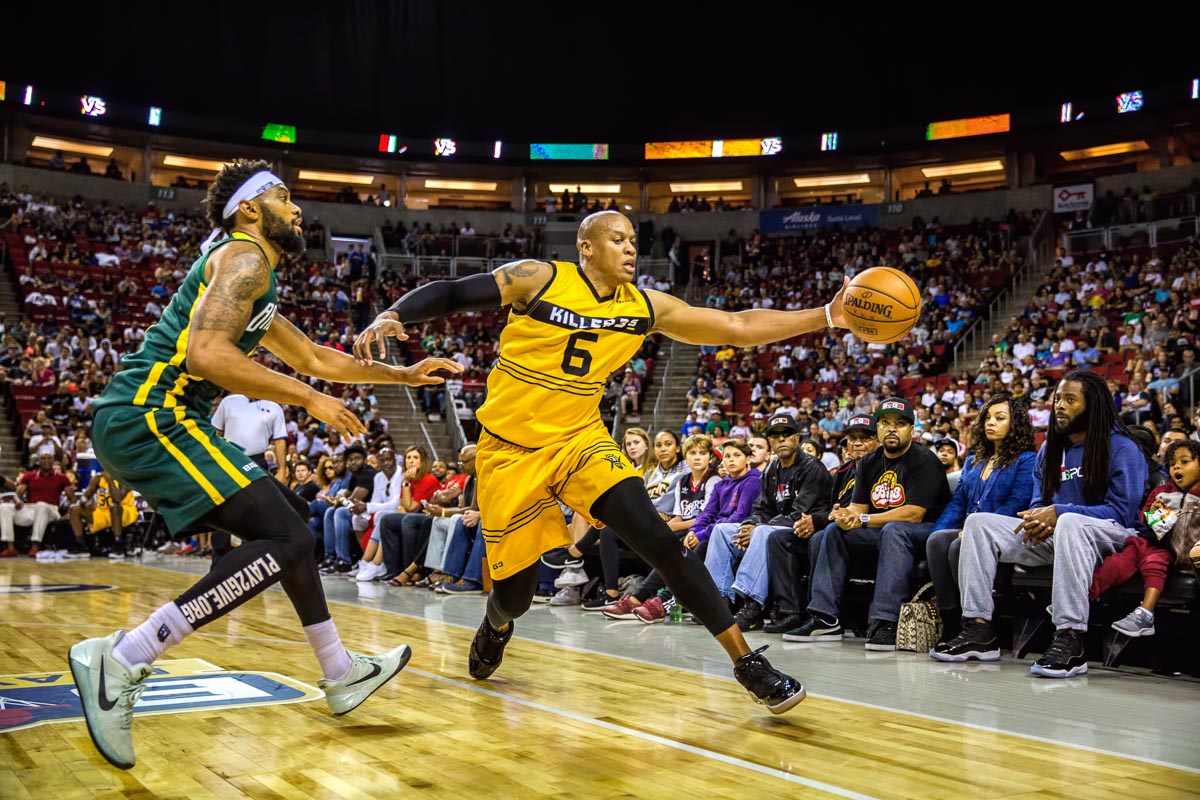 14. Networking at the Buckhorn Saloon in San Antonio
I had a decent amount of work travel for the year including a corporate event photography stint in San Antonio, Texas. There were lots of memorable moments, but I particularly loved this image of a networking event at the Buckhorn Museum and Saloon, a spot famous for its taxidermy.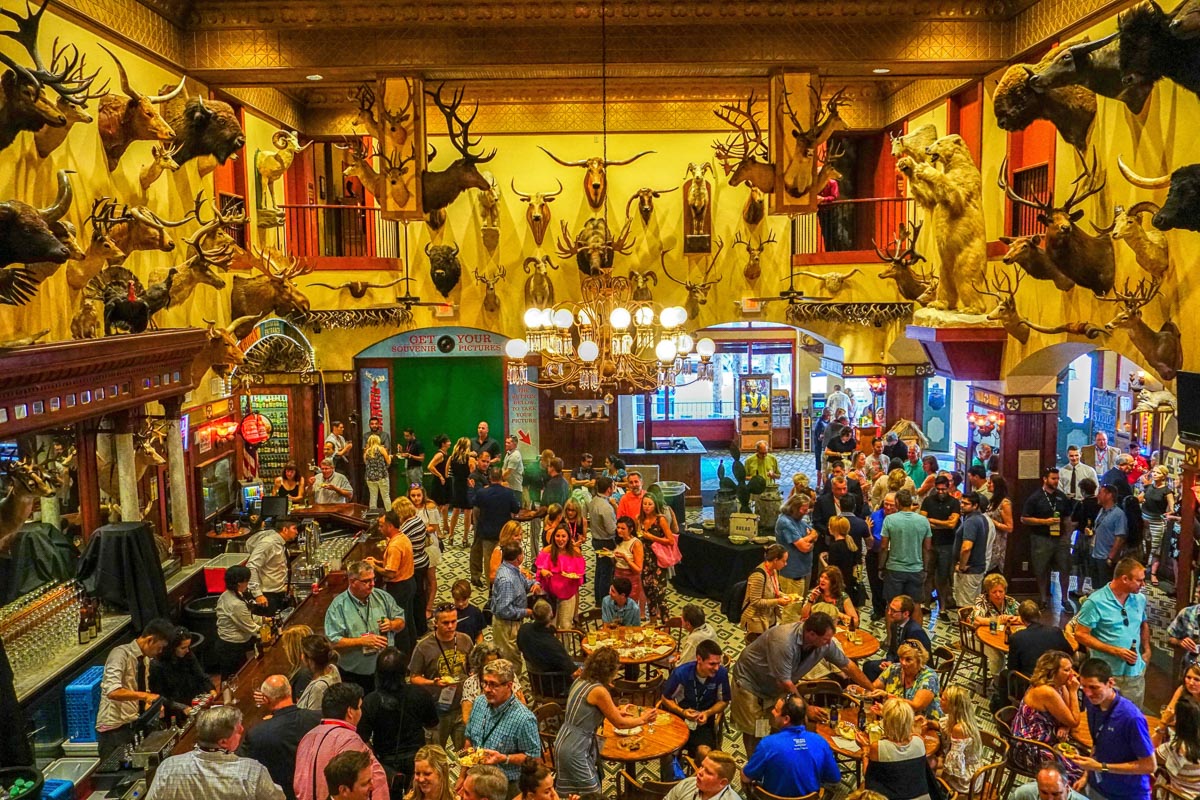 15. Sunset at Elliott's Oyster House
Another regular restaurant photography client of mine is Elliott's Oyster House. In addition to shooting food, I also shoot interior and exterior architecture. This street level shot taken at sunset is one of my favorites with the inclusion of busy taxi cabs in the foreground.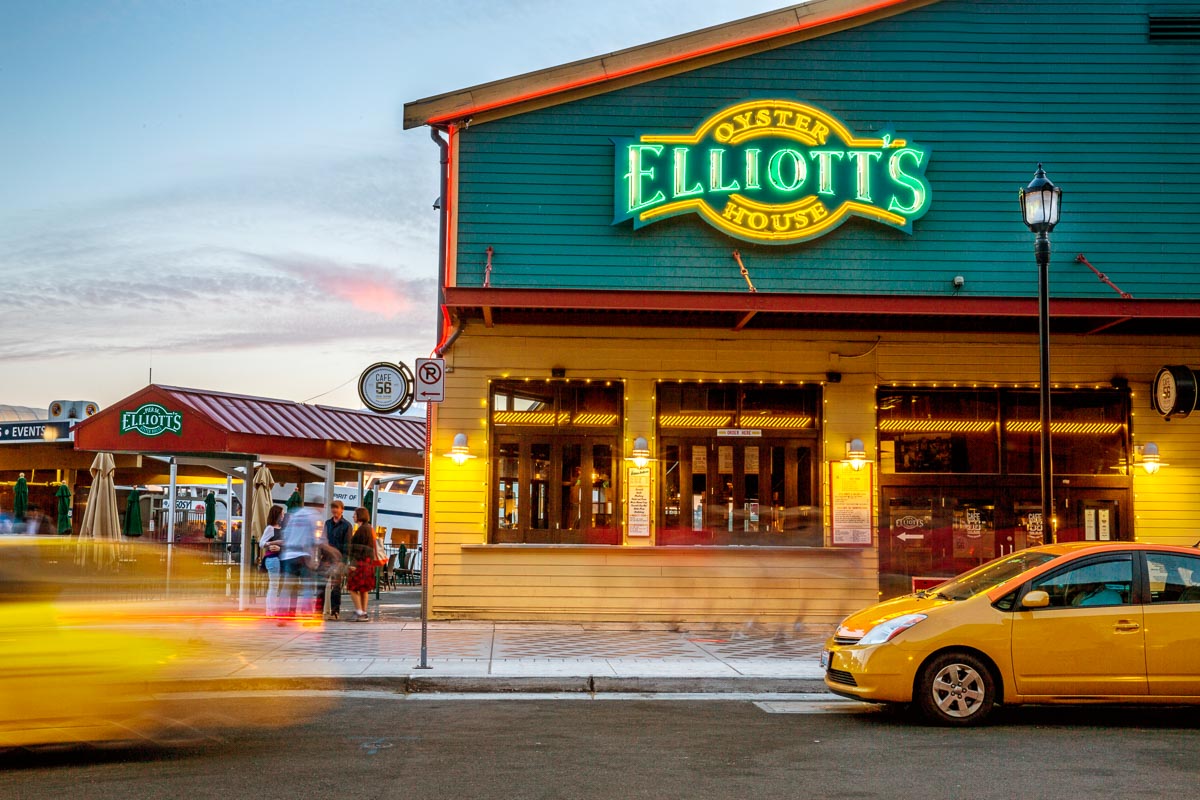 16. The Infatuation Seattle launch at The London Plane
2017 was also the year I began working with The Infatuation, an online publication for the food-obsessed. Groundwork began in the spring in the form of marathon photo shoots of restaurants in Seattle, culminating with a series of launch events around Seattle in June. This particular image is from the launch party at The London Plane in Pioneer Square.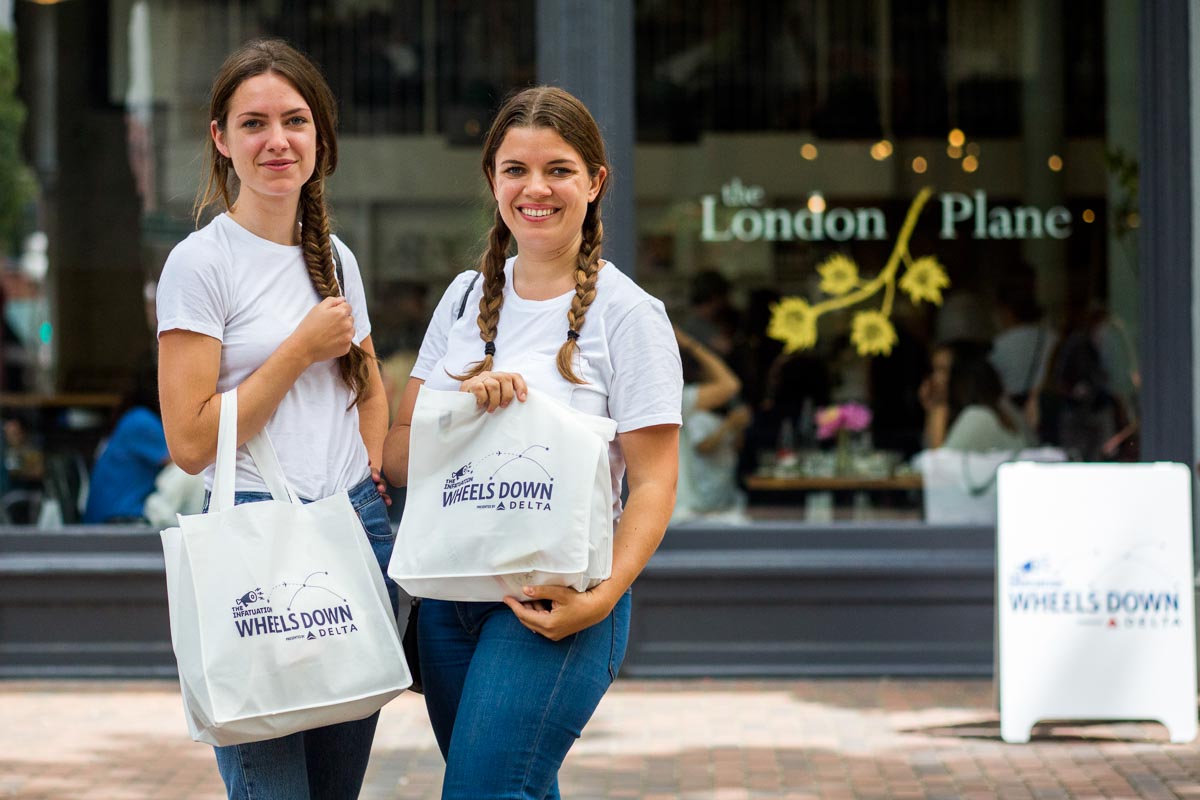 17. Sunset at Greenhorn Creek Guest Ranch
With my immediate family living in Hawaii, it's not often we are able to see each other. This year, I've been blessed not only with seeing them for my wedding in Italy and for the Christmas and New Year's holidays, but also for a summer family vacation. My mom has talked about doing a trip to a dude ranch for as long as I can remember, so we finally took that trip this summer. It was a fun week of horseback riding lessons and trail rides and fellowship with other guests at the Greenhorn Creek Guest Ranch in California.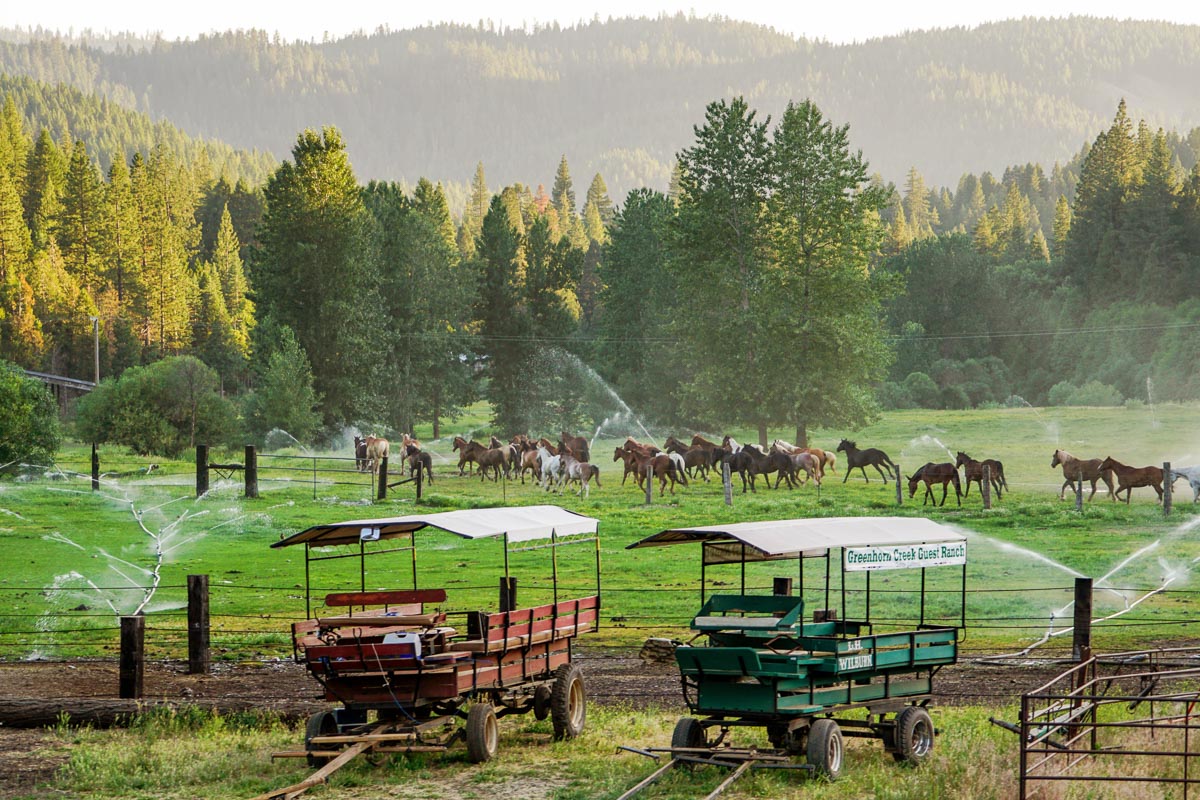 18. Milky Way in Deer Valley, Utah
Another fantastic corporate event photography trip in 2017 included a multi-day event at Deer Valley Resort in Park City, Utah. Daily photo content was more people-centric, but I couldn't resist taking a midnight stroll outside to marvel at (and photograph) the perfectly clear Milky Way in the skies above.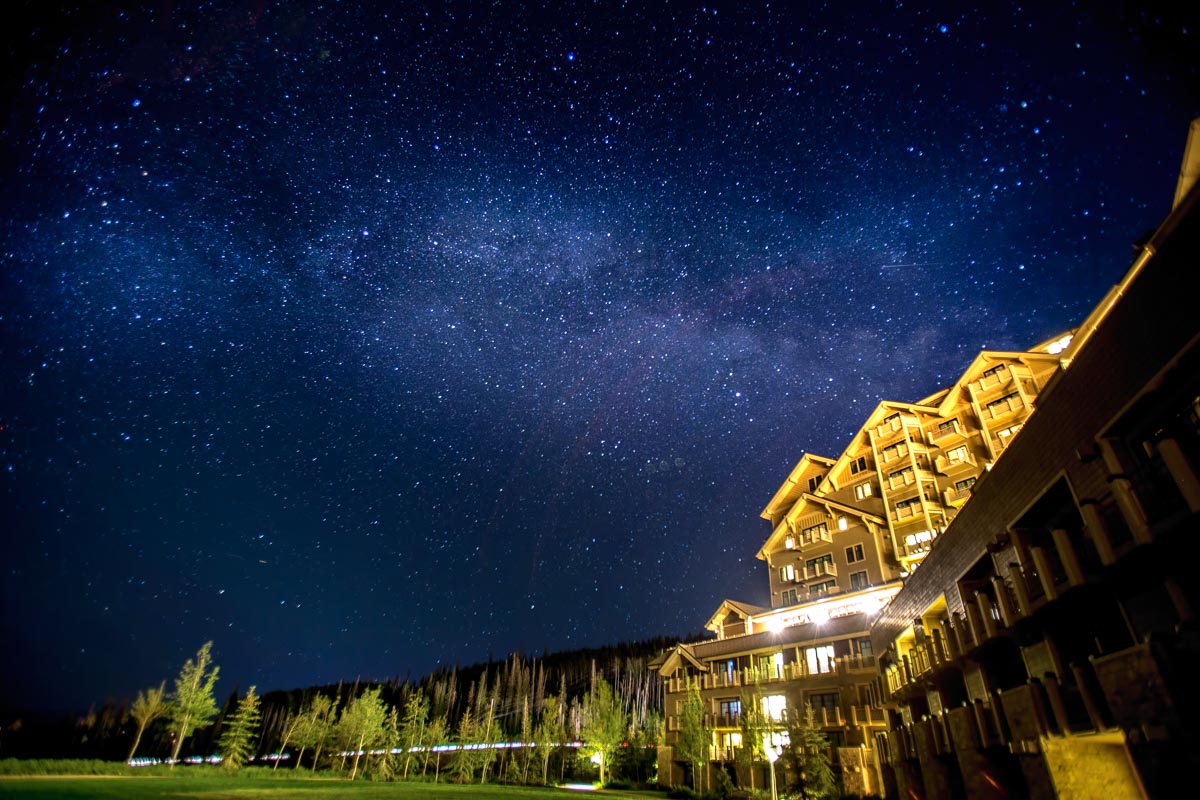 19. Japanese bentos at I Love Sushi
A brand new restaurant I started working for in 2017 is I Love Sushi in Bellevue. My first photo project was capturing all of the new bento items they were including in their brand new online ordering venture, I Love Souzai. Since then, I've returned to do several more photo shoots of their stunning dishes as their menu continues to grow.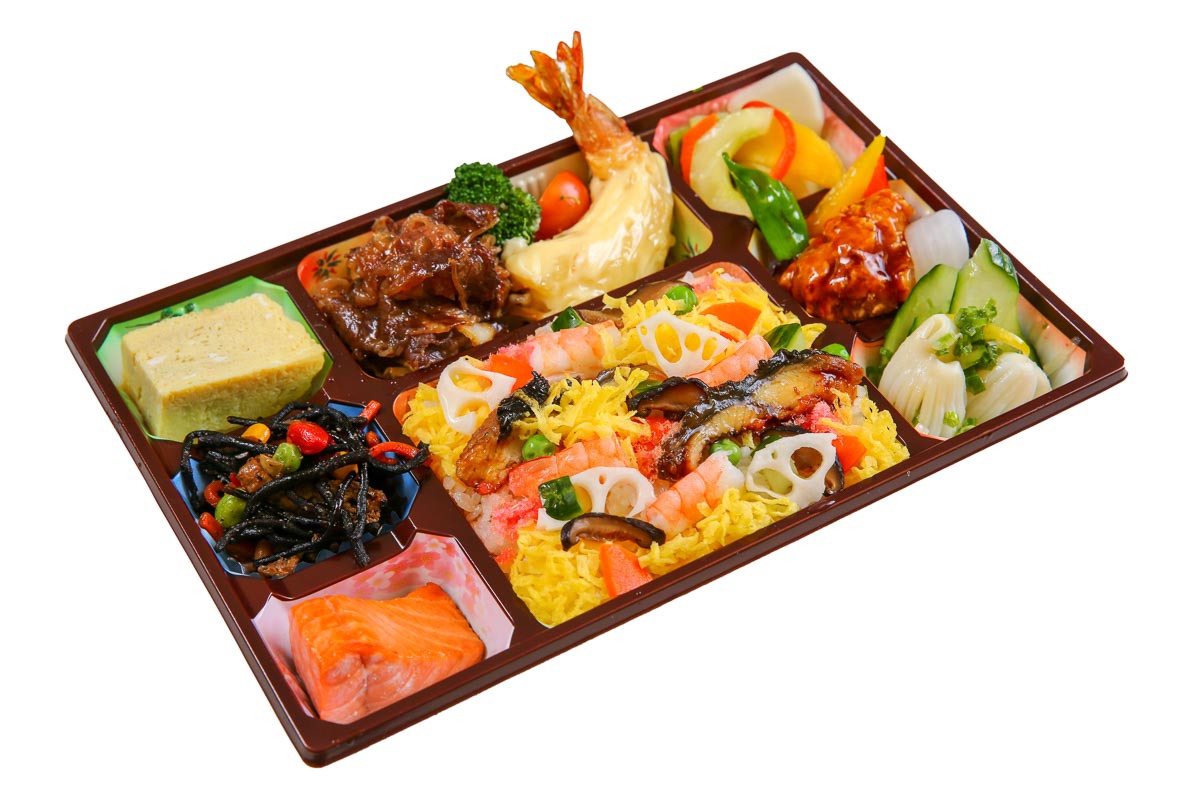 20. Aurora Borealis in Vantage, WA
This was easily one of my favorite photos of 2017, and what's probably the funniest part is that it was completely accidental. I was out in Central Washington covering the Sasquatch Music Festival and decided to call it a night early once I realized it was prime Milky Way viewing conditions. Having just researched how to view and photograph the Milky Way, I was eager to put my findings to the test.
I pulled over at a lookout near the town of Vantage, set up my camera and tripod, and indeed managed to capture great images of the Milky Way. On a whim, I pointed my camera in the opposite direction of the Milky Way and snapped away. Noticing the strangely colored sky, I remember thinking it was stage lighting from the Gorge. Luckily, I didn't delete those photos as I soon found out it wasn't stage lighting, it was the Aurora Borealis!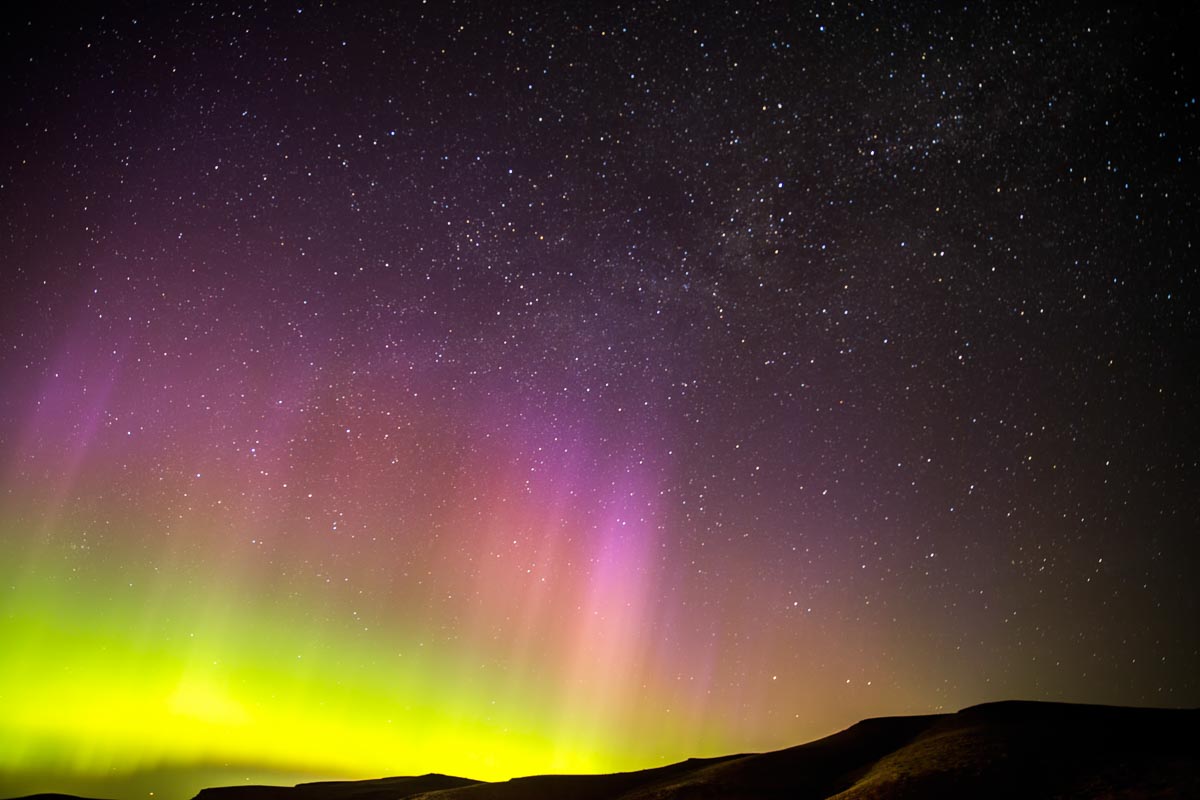 Bonus Photo: Roger Federer and Bill Gates at Match 4 Africa
2017 will also be memorable as it was the first time since I moved to Seattle in 2008 that I finally saw and photographed Bill Gates! And it wasn't just him, it was tennis star Roger Federer too as they were playing in a doubles tennis match for charity at KeyArena. It was also my first time photographing tennis, and boy is it fun!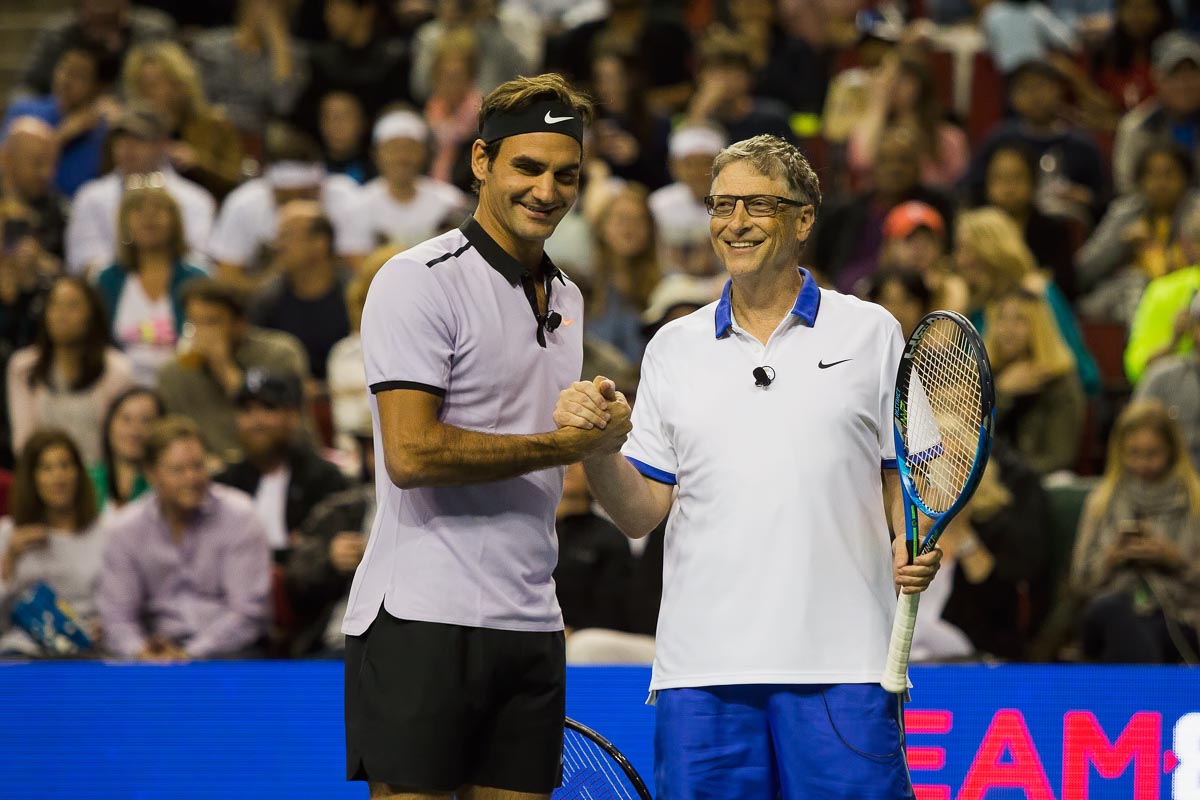 Happy New Year!
Well, that wraps up my photography highlights for 2017. I can't wait to see what 2018 has in store. I'm already banking on including more of a video highlight of the year as that is definitely where my creative efforts have been going lately. Have a wonderful 2018!