The iconic Seattle musician Chris Cornell, health most famous for his work in the bands Soundgarden and Audioslave, viagra sale is embarking on a brief solo tour before Soundgarden goes on tour.  Cornell played solo for one night only in Seattle at the Moore Theater before a sold out ecstatic crowd.  Photography rules for this shoot were stringent: we were only allowed to shoot songs #5 and #6, and restricted to the soundboard.  This was my second soundboard shoot (the first was at the Showbox SoDo for Ke$ha), and in comparison, soundboard shoots at the Moore are much easier.  The main auditorium floor slightly slanted, making it easy to shoot above people's heads, and the lighting was decent.  However, for a solo show, Cornell remained seated and largely in the same area for the two songs we were alotted, so there weren't many angles to play with.  Some results are posted here, with the full post on GeneStout.com and the Seattle P.I. After Dark Blog.
More photos also up on Flickr.  Click here for hi-res photos.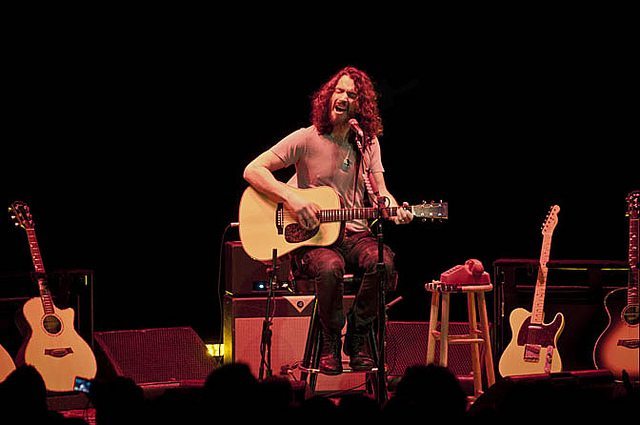 Like what you see? Work with me! More info here.