What I Do
SUZI PRATT IS AN INTERNATIONALLY PUBLISHED PHOTOGRAPHER
WORKING FOR BRANDS AND BUSINESSES WORLDWIDE
I never say no to an adventure. Camera in hand, I am driven by wanderlust and curiosity to explore the world. My love affair with photography began at an early age. I was that kid who hated to sleep because "I didn't want to miss the action," and that's a true statement today.
As a photographer, my goal is to capture stories in the form of images. Photos have the power to help you relive a specific moment in time and recall all of the emotions and details surrounding that moment. When I work with you on a photo project, my goal is to provide you with photographic records of those moments. I want you to be able to look back at your photos years from today and be able to relive that moment in time.
Services
OFFERED
Event Photography
Events are like people: incredibly diverse with possibilities galore! I cover most events including corporate parties and fundraisers, multi-day festivals and conferences, and concerts to name a few. I will work with you closely to develop and execute a shot list of images that will drive your brand forward.
Food & Restaurant Photography
To sell your restaurant's brand identity and entice future customers, it is important to have images on hand that accurately and creatively reflect your restaurant's dining space and tasty dishes. Chefs work hard to craft tasty meals, so why not show off their work with restaurant photography? Whether you need photos of interiors, menu items, or chef portraits, please give me a call.
Interior & Architectural Photography
It's no secret that professional real estate photos stand out from iPhone or point and shoot images. Whether you're an architect or interior designer needing a space captured for your portfolio, or a real estate agent needing stand out property photos, I will ensure your work of art is accurately and creatively captured by my lenses. I also offer business consulting services including web design.
What I love about photos is that they capture a moment in time, impossible to reproduce.
– KARL LANGERFELD
About Me
I've been a story teller my whole life, beginning with my self-written and illustrated stories as a child, to my first professional writing job as a blogger in Spain. My goal is to meld storytelling with imagery to capture authentic faces, places, and events, and document all of the behind-the-scenes factors that make them happen. I aim to capture scenes as it unfolds before me, in addition to composing images that are simple yet compelling.
As a full time freelancer, my work has enabled me to travel to exotic locales all over the world and meet fascinating people. I've built houses in Cambodia, hiked the rain forests of Costa Rica's Corcovado National Park in Costa Rica, and backpacked solo through Europe for a month, to name a few adventures. Need someone to hop on the next plane or train for your photo project? I'm your photographer!
Suzi Pratt
PHOTOGRAPHER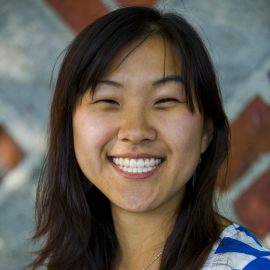 Quality Services
OUR SERVICES & CORE VALUES
I guarantee all photo sessions will result in photos edited and delivered electronically no later than one week after our photo session. Need images processed and sent to you the night of the event? For a fee, I'll edit and offload photos for you onsite or the morning after the event or photo shoot.
Show your Facebook fans and Twitter followers how awesome an event you're throwing by getting professional, hi-res photos from me as the event unfolds! One of my DSLR cameras is equipped with a snazzy Wi-Fi function, meaning I can transmit images to your smartphone at the click of a button for immediate uploading to social networks.
All sessions include digital hi-resolution copies of photos delivered electronically via DropBox Electronic delivery allows for easy uploading to social networks such as Facebook so that you can show your friends and colleagues what a great time you had! Upon request and for an extra fee, I can also provide photos on a CD, DVD, or thumb drive.
Photography Portfolio
Who I Work With
LATEST PROJECTS
FROM THE BLOG
Suzi Pratt
Photos from the interiors of the gorgeous Bar Melusine and Bateau, two […]
Suzi Pratt
Vinho Verde is a Portugese wine that literally means "green wine," but […]
Testimonials
WHAT CLIENTS SAY
"Our Events team and have gotten so much great feedback. They keep talking about how well you captured the energy of the event and especially all the interactions between people and in the networking lounge. These will make perfect marketing materials for next year."
"Many thanks for the great work and lessons! I'll be putting your teachings to use shortly. Thank you so much. You ROCK!"
How can I help?
THROUGH CREATIVE IDEAS, INNOVATION & SHEER DETERMINATION