An ice cream sundae is one America's popular and most iconic desserts. It usually consists of a scoop (or several!) of ice cream topped with sauce and other goodies such as sprinkles, information pills nuts, whipped cream, or fruits. While the origins of the ice cream sundae are debatable, we can without a doubt say that this dessert came from somewhere in the United States. Today, the ice cream sundae has morphed into a foodie phenomenon where everything from cakes, brownies, and candies is stuffed into a sundae to make it bigger and better than ever before. Take this insane sundae by Vivo 53 for example.
While insane sundaes rage around the world, it's also pretty simple to concoct a sundae by yourself, using ingredients of your choice. Just keep these three tips in mind to make the ultimate sundae.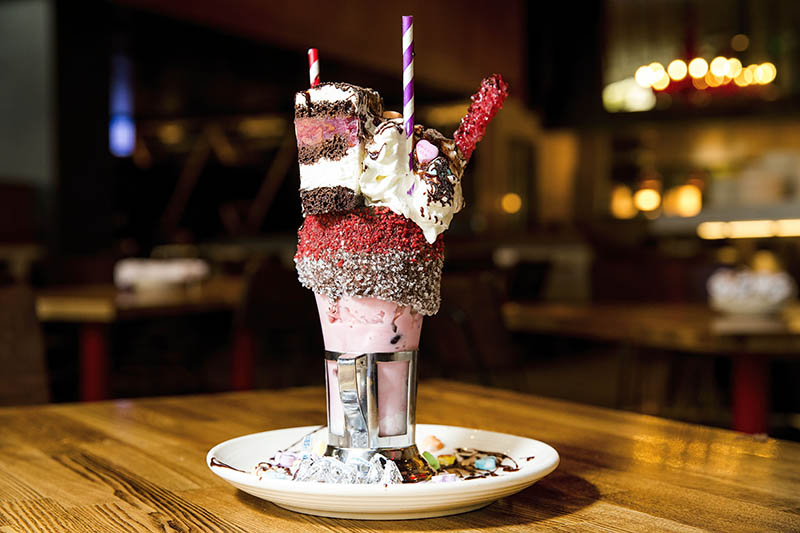 How to Make an Ice Cream Sundae in 3 Easy Steps
1. First, choose your ice cream base. There are tons of flavors to choose from today, and you can opt to be a purist by sticking with just one flavor or mixing and matching. Personally, I love my sundaes with vanilla ice cream or some other flavor that's relatively neutral and can pair well with my toppings and sauces. Be sure to keep the ice cream in the freezer until the exact moment you're ready to start making the sundae.
2. Second, pick a sweet sauce or syrup to drizzle on your ice cream. Traditional sauces include hot fudge, butterscotch, or a fruit-based sauce. Consider popping the sauce into the microwave for a few seconds to warm it up. When you're ready, ladle some spoonfuls of sauce into a sundae bowl or glass. Next, take a couple of generous scoops of ice cream and plop them on top of the sauce. Pour more spoonfuls of sauce on top of the ice cream.
3. Finally, gather complementary toppings for your sundae. Since ice cream is cold and soft, you might consider ice cream toppings with opposite qualities. Think crunchy nuts, crispy sprinkles, chewy dried fruit, hot fudge, or warm butterscotch. Gather your toppings of choice and sprinkle them on top of your ice cream sundae. Top with a dollop of whipped cream and a maraschino cherry, and dig in!