Looking for a quick trip out of town for less than a day? Consider Samish Bay! Last weekend, visit I found myself skimming through a hard copy of Seattle Weekly, ed something I haven't done in ages. Naturally, the food & drink section  caught and held my attention the longest, mostly because of one article whose headline made me start drooling. "Quest for the Perfect (Oyster) Picnic: A road trip to Bow-Edison," it read. Where was Bow-Edison? I honestly didn't have any idea, but if it meant perfect oysters, I was all in! I devoured the article, loving Beth Maxey's style of writing and her recommendations overall. I tore out the article and stuck it in my camera bag. The following Sunday, Martin and I were in my car heading north to Bow-Edison.
Located in the northwest corner of Skagit Valley, Bow and Edison are pretty small farming towns with tons of flat farmlands that make for awesome landscape photos and lots of opportunities to pull over for fresh organic produce. With our own garden in full bloom with more veggies than we could handle, we skipped the produce stands and headed straight to the small town of Bow to Breadfarm, the first recommendation in the article. We certainly were not disappointed! The warm bakery was filled with more freshly baked bread and pastries than our eyes could imagine. Maxey recommends the cherry lemon loaf, olive baguette, Skagit Valley potato bread, and hazelnut cookies. Although they all sound fabulous, we go for a large loaf of multigrain bread (it sounded like the best compliment to oysters), and threw in a fluffy piece of focaccia bread at the last second. My favorite had to have been the focaccia–flat, chewy, and perfectly seasoned, I savored every bite.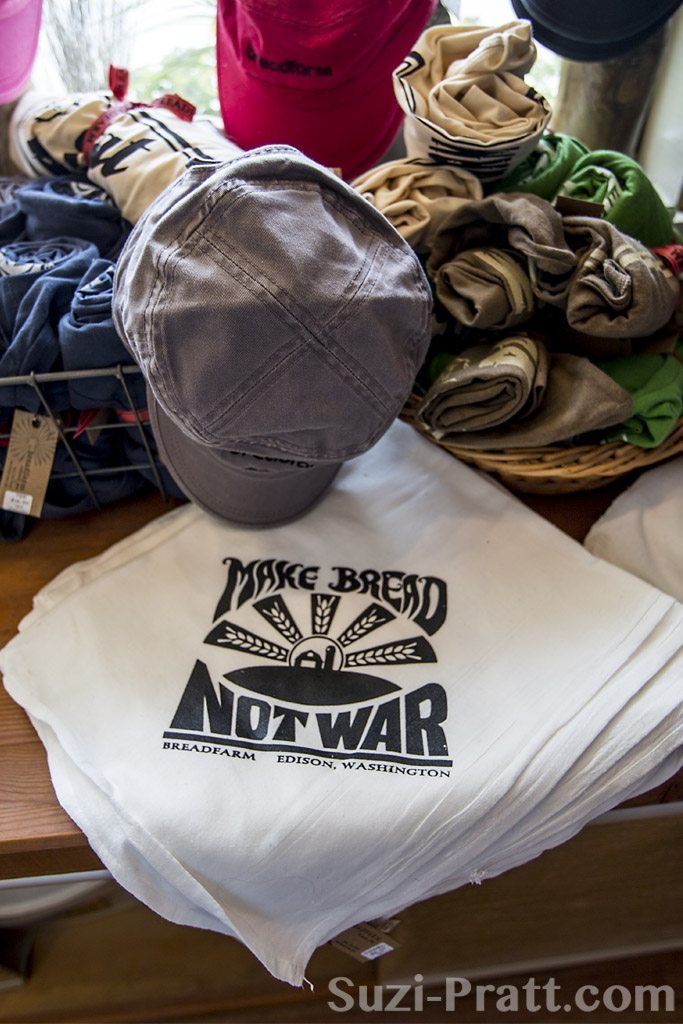 If not for Maxey's advice, we would have easily picked up more food at Breadfarm, but her next recommendation sounded too delicious. After stocking up on carbs, we ventured next door to Slough Food, a small delicatessen and gourmet convenience store that felt very European. In fact, the idea of collecting various pieces of our feast at different stores also felt very European, something that made the day's itinerary seem more fun than going to just one destination for all of our food needs. At Slough Food, we picked up some sausage to go with the bread and as a last minute add on, a cannoli, as strongly advocated by the article. Two words for you: holy cannoli! Must. Have. It. Somehow, we held off on getting some fresh cheese or butter–next time, when we come back for their Sunday night paella dinner!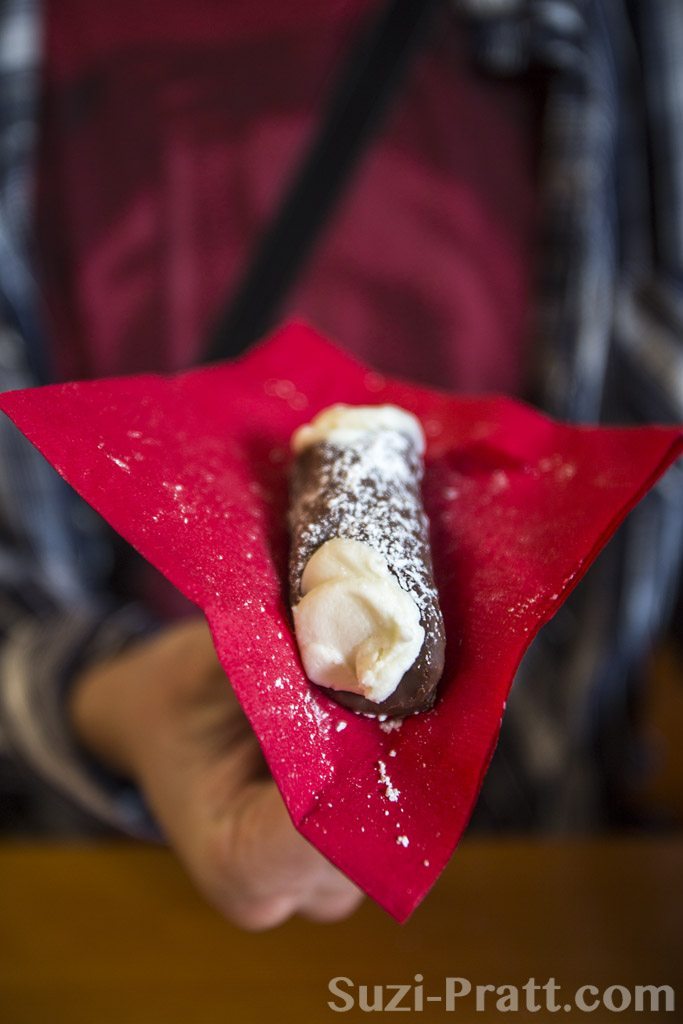 A cannoli, hunk of bread, and several sausages–all we were missing were the featured entrees and the whole point of the trip: fresh oysters! Our final piece of the meal was picked up a short drive later when we arrived at Taylor Shellfish Farms in Samish Bay. Again, if not for Maxey's advice, we would have stopped at one of the many tempting oysters bars along the way, but the real treat is at the end of the road. After a sharp left turn past the oyster bars, we see a sign for the Taylor Shellfish Farms retail store and take a drive down past the railroad tracks to a shop at the water's edge. To our delight, not only is there a store to purchase our freshly caught shellfish, but there are also a bunch of picnic tables perfectly positioned next the the ocean. Jackpot!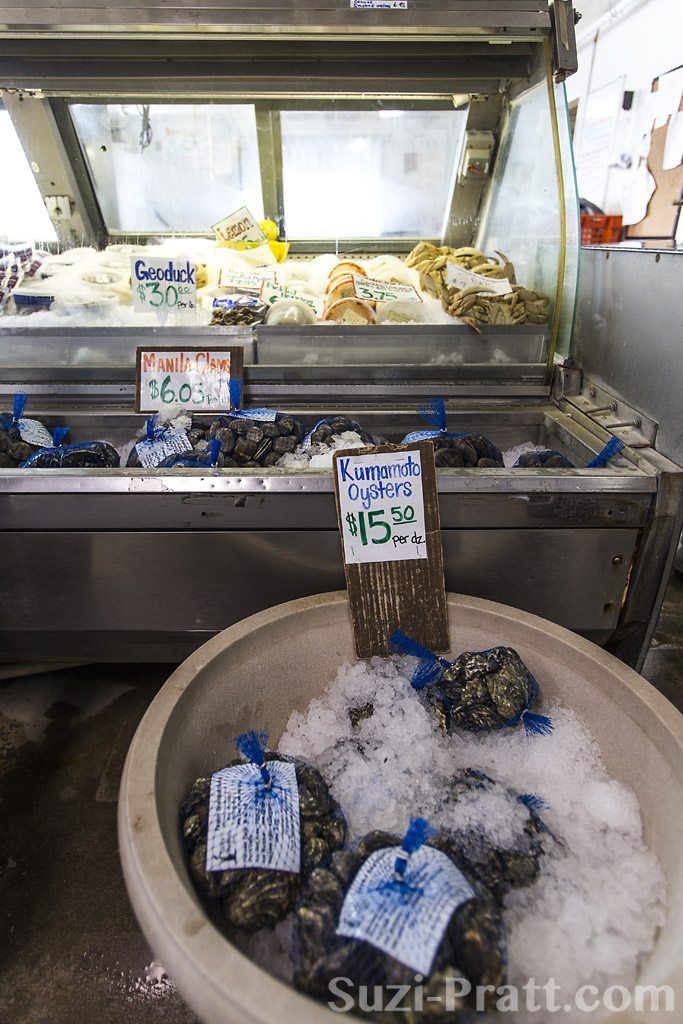 The next challenge is figuring out what you want to eat. Since we didn't bring a grill or any condiments or cooking supply with us, the crab, mussels, clams, and geoducks were out, so we were left with two choices: Kumamoto or Shigoku oysters. Having visited the Taylor Shellfish store in Capitol Hill, we had tried both before and were partial to the Kumamotos and their "beautifully fluted shells and plump meats with a hint of honeydew in both flavor and color."  We bought two dozen whole Kumamotos, adding a small jar of Tabasco and a shucking knife to our purchase for a grand total just over $40. Not too shabby. It's nice that the store has thought to stock and sell the knife and extra condiments, as it didn't cross our minds to bring our own. Next time, I'm definitely bringing along a lemon, cocktail sauce, and horseradish so we can make our own fresh oyster shots! Figuring out how to shuck the oysters took a bit, but once we got it down, we slurped down the whole lot quickly. How were they? To quote the couple next to us who were BBQing mussels, "Those were amazing! Honey, why haven't we done this before??"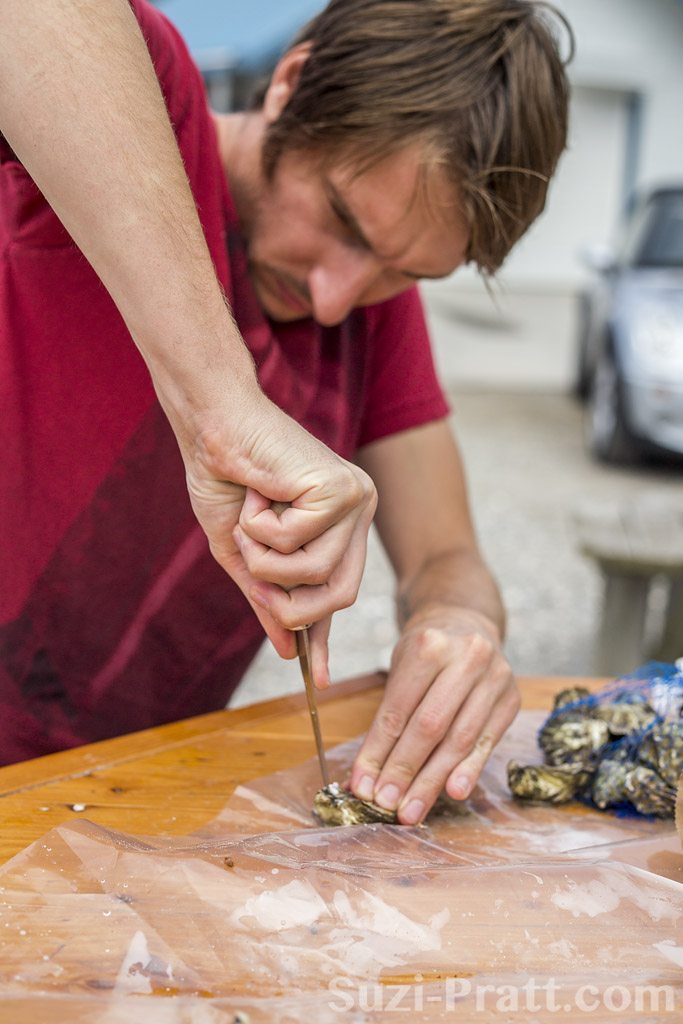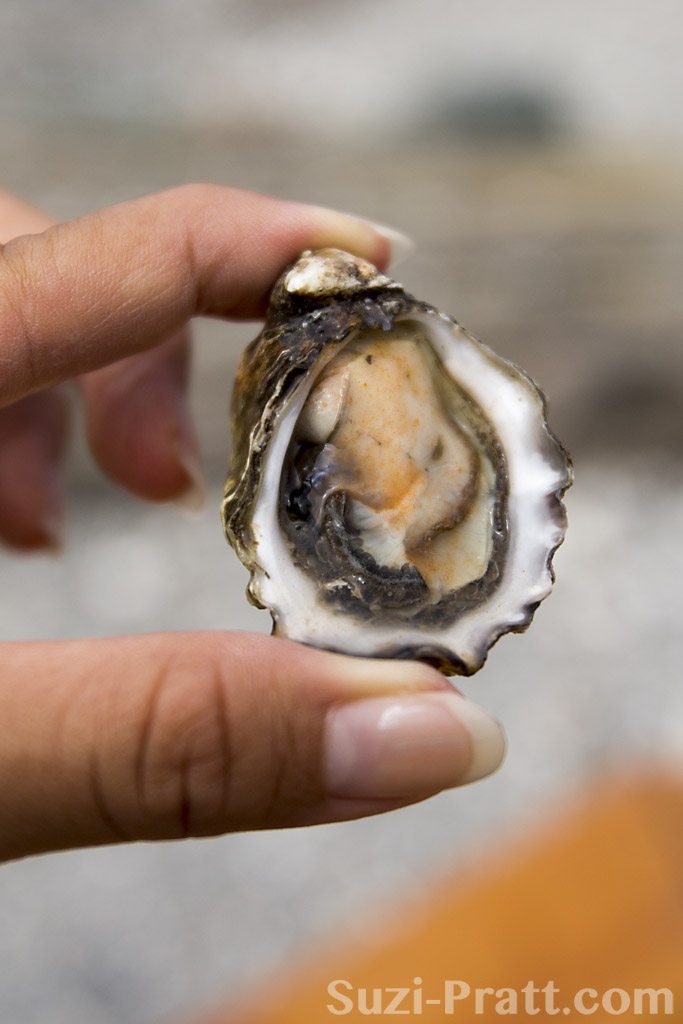 When the oysters were devoured, the sun finally decided to poke its head out and we spent a while exploring the surrounding area of Taylor Shellfish Farms before heading off to our next destination.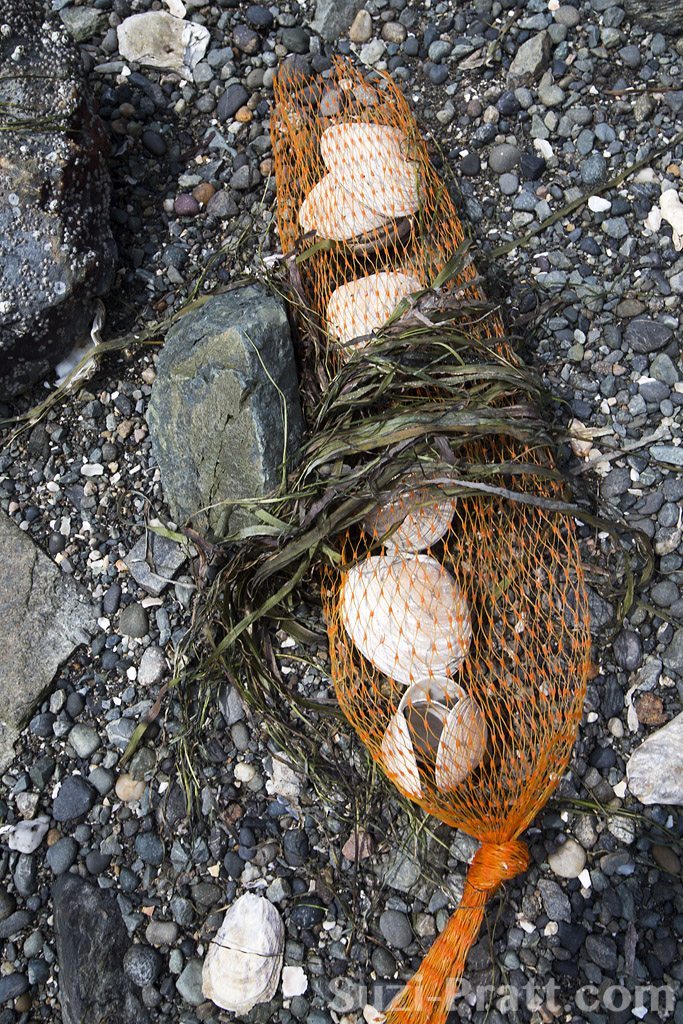 After lunch, the article suggests a trip to Larrabee State Park, which is what we do. Further research declares the park to be the first established in Washington state, and we enjoyed basking in the sun on some huge rocks by the ocean to let our meal digest.
To charge up for our drive back home, we sought out a coffee shop. No java stops were mentioned in the article, but we were lucky to drive by the Japanese Gardens Coffeehouse on Chuckanut Drive. Curious about the blend of a Japanese Garden and espresso, we were charmed by the place, sipping our java while enjoying the zen-like atmosphere of the garden.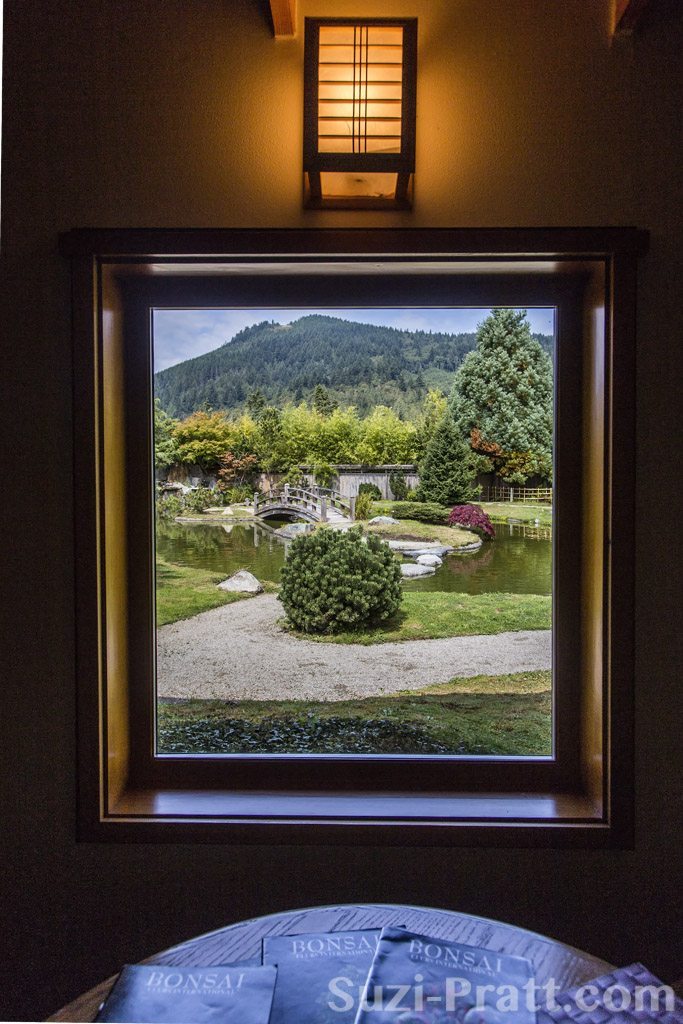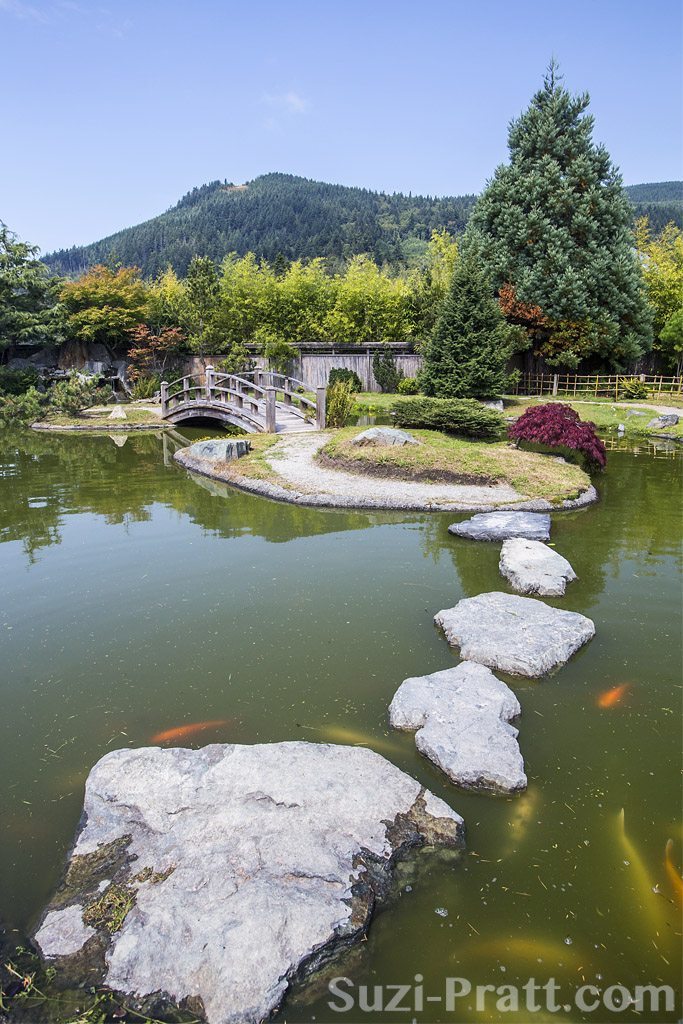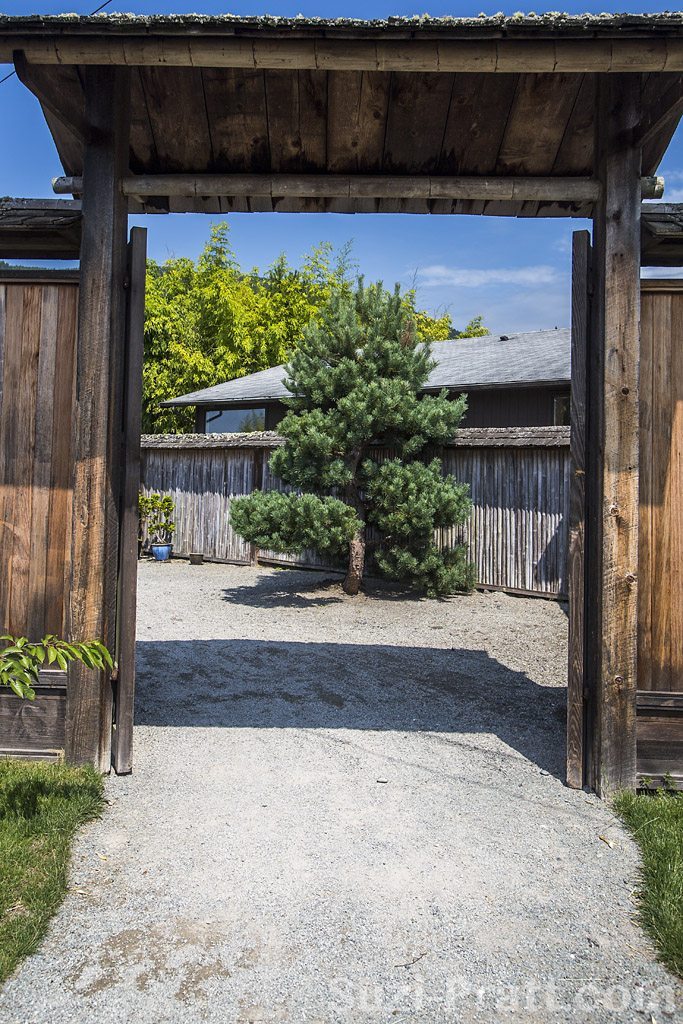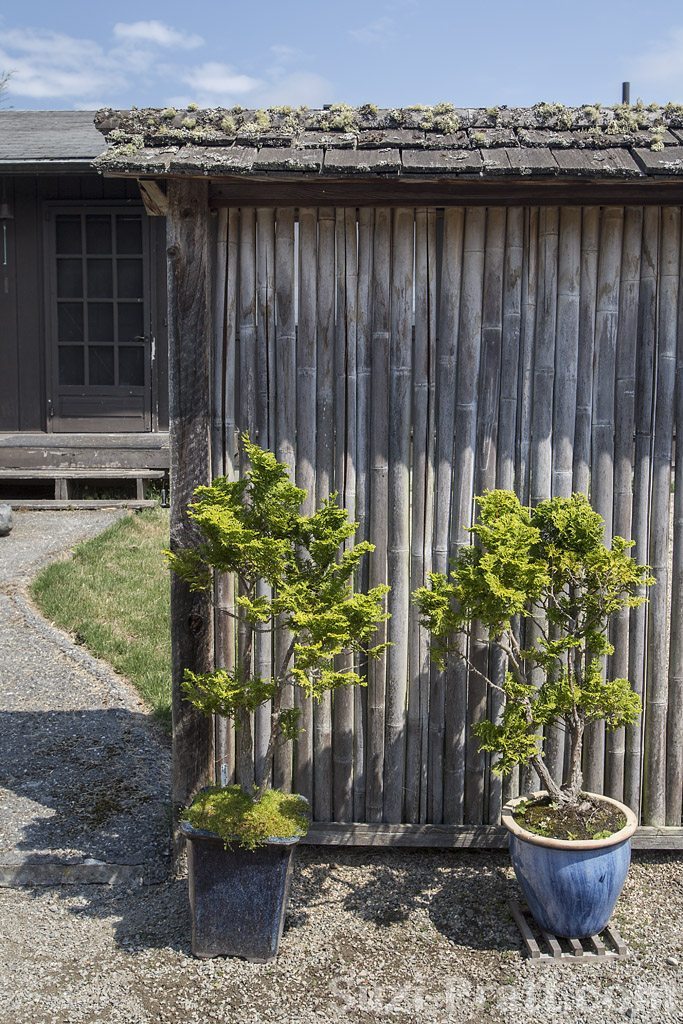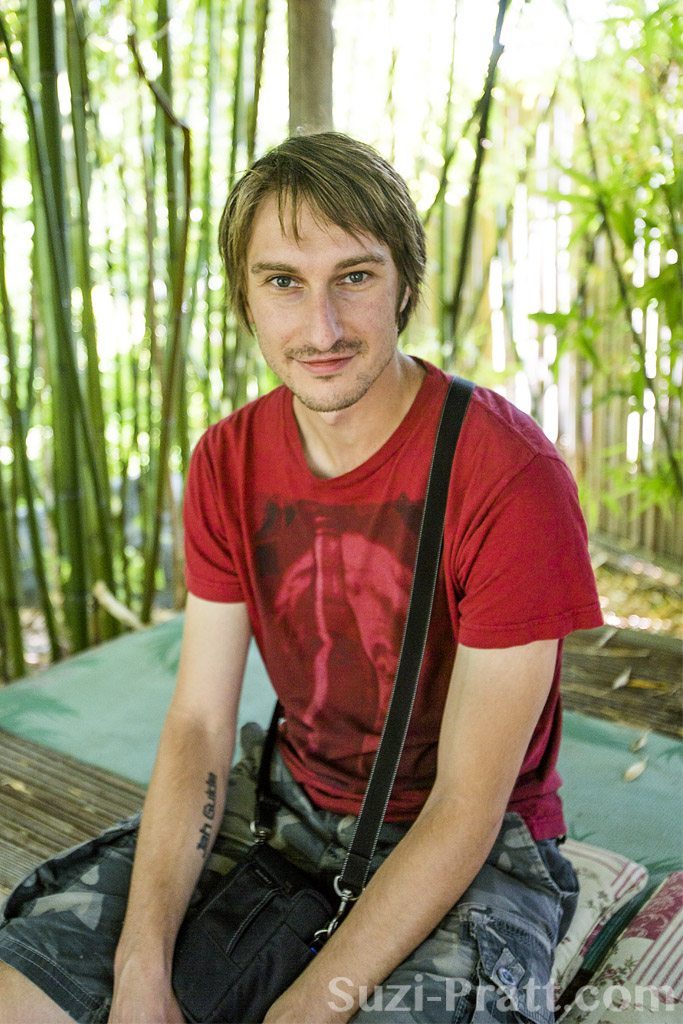 Just as we began to GPS our way back to Seattle, the last paragraph of the article caught my eye: "Once you're sufficiently satiated, get back in the car and stop by Snow Goose Produce in Mount Vernon for Lummi Island strawberry ice cream…" Strawberry wasn't exactly my dessert flavor of choice, but so far all of Maxey's other recommendations had been spot on. Ok, ice cream. You win. But perhaps slightly better than our sweet treat was the way we got there. Hopping onto Best Road, we passed by an alpaca farm and a miniature donkey farm. The first one raised our eyebrows, but the second made us downright giddy. We'd seen donkeys while traveling in Belize last winter, and something about them just stole my heart. Not to mention, these weren't just donkeys–they were miniature! This we had to see. We turned around and backtracked to the J.F. Miniature Donkey Ranch and watched the little guys from the road. Too cute and completely worth the pit stop.
Not far from the donkey ranch, we found Snow Goose Produce, marked by the huge line of people waiting to order ice cream. What the article doesn't mention is that not only is there ice cream here (with at least 20 flavors on the menu), but the scoops are enormous! I'm talking bigger than Molly Moon scoops, just for singles! Unfortunately, if you want two flavors, it means ordering a double scoop, which I can't even imagine since the singles barely fit in the huge waffle cones. I made the impossible decision of choosing an ice cream flavor, ending up with a tasty blueberry cheesecake. Sadly, about half of it was consumed before my stomach said no more. Besides ice cream, the roadside market also lots of fresh produce and Snow Goose Products, like their salsa, pasta, and pasta sauce, but the day's delights made us hunger for nothing more than our couch, so back home it was!
All in all, this was a delightful summer road trip that we were glad to have made on a Sunday. We headed out of Queen Anne at around 10am Sunday morning, making it up to Bow-Edison without encountering much traffic. Our drive back was a little less fortuitous when it came to traffic as we caught the Everett jam on I-5 around 5:00pm, but it definitely could have been much worse. This will definitely be a repeat trip sometime very soon!