2012 was an amazing year full of travel and great events. Best of all was when these two things could combine, visit web and luckily several of those moments were recognized in my various editorial contributions' "Best of 2012" photo roundups.
First off, thanks to Paste Magazine for allowing me to photograph 2012's Outside Lands music festival in San Francisco's Golden Gate Park this past summer. It was an amazing lineup with the likes of Metallica, Neil Young, Skrillex, and Stevie Wonder performing, and my shot of the latter made Paste's "10 Best Music Festival Moments of 2012."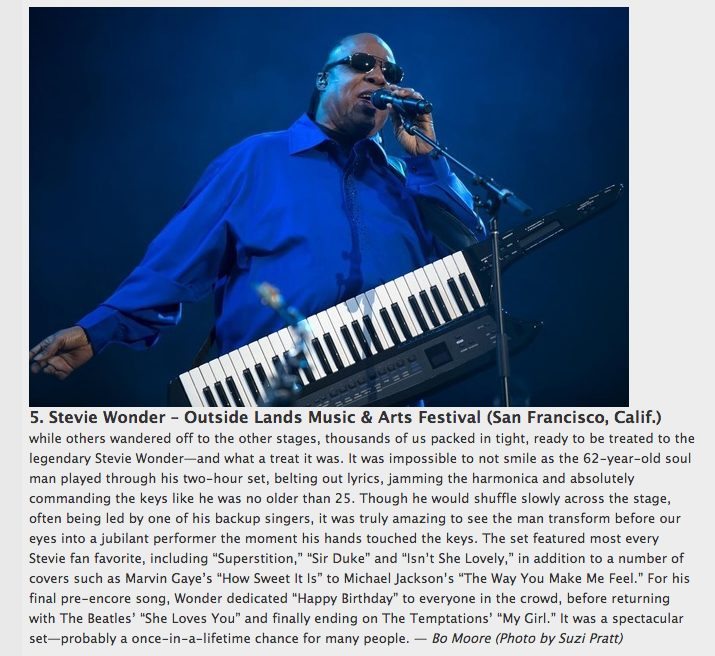 Secondly, thanks to Verbicide Magazine for their mention of several of my photos in their "Best of 2012" roundup including shots of Die Antwoord and Steve Aoki.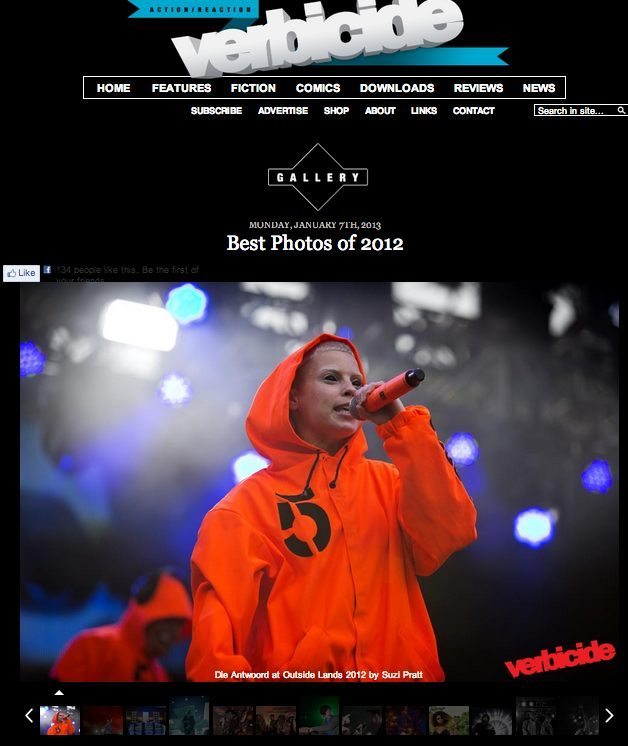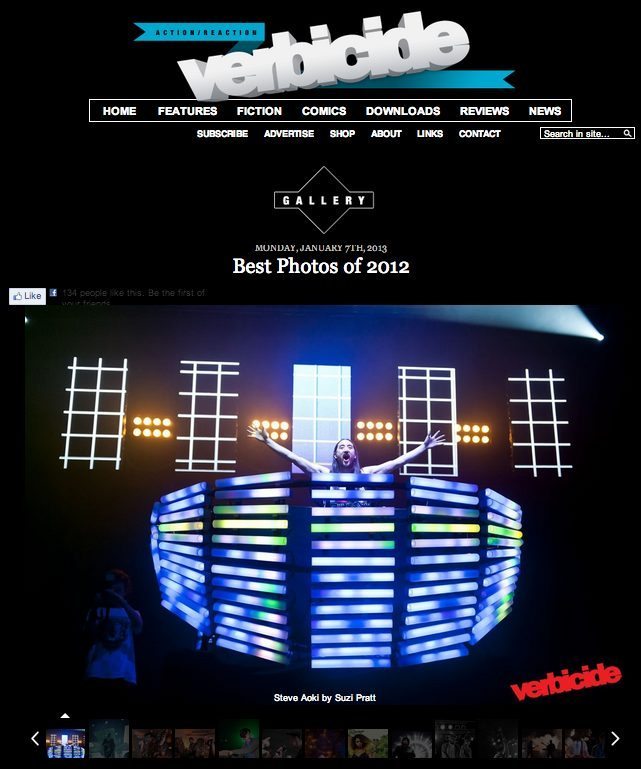 2012 Festivals
1. Bruise Cruise in Miami, FL – Feb 2012
2. Outside Lands 2012 in San Francisco
3. Bumbershoot 2012
4. City Arts Fest 2012
5. Capitol Hill Block Party 2012
2012 Concerts
1. Girl Talk @ Las Vegas
2. Sleigh Bells @ Showbox
3. Morgan Page @ Showbox
4. The Fray @ Paramount
5. Rye Rye @ Seattle Art Museum
6. Atlas Sound @ KEXP
7. Coasting @ The Rendevous
8. Andrew W.K. @ Showbox
9. Tribes @ Tractor Tavern
10. Steve Aoki @ Paramount
11. Lana Del Rey @ Easy Street Records
12. The Shins @ Moore Theater
13. Radiohead @ Key Arena
14. Chilly Gonzales @ The Triple Door
15. Justice @ The Paramount
16. The Naked and Famous @ Showbox
17. Sasquatch Music Festival 2012
18. Chickenfoot @ WaMu Theater
19. Millionyoung @ KEXP
20. The xx @ Showbox
21. Linda's Fest with Reignwolf
22. The Hives @ Showbox
23. Trampled by Turtles @ Neptune
Other
1. Back to the Future's Lea Thompson
2. Adrian Grenier @ Churchkey Can Co Launch Party
3. Symmetry Live @ W Seattle with LP and Photographer Mick Rock
4. Sarah Wayne Callies of The Walking Dead