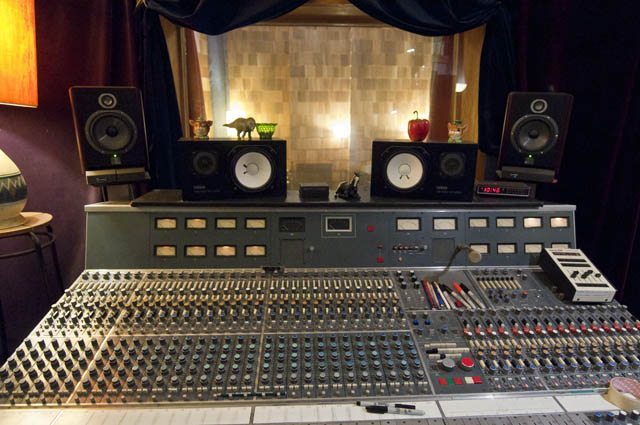 Tucked away in the eastern San Francisco neighborhood of Potrero Hill is Tiny Telephone, website a recording studio for the independent music community. While the exterior takes the form of a large nondescript warehouse, the interior is artfully composed with ample room in the two recording studios and comfortable lounge areas for downtime between sessions.
Open since 1997, Tiny Telephone has hosted the likes of Mike Watt, Deerhoof, and Death Cab for Cutie, to name a few. With its affordable rates and renowned quality, it's no wonder that Tiny Telephone is often booked every day of the year. Owner John Vanderslice not only runs the studio, but is a songwriter and musician himself. He welcomes visits to Tiny Telephone from not only other musicians, but other music aficionados.  On your next trip to the Bay Area, consider spending an afternoon taking a tour of Tiny Telephone; not only will John greet you with open arms, but you just might get to sit in on a recording session as well!
Check out some photos below (more on Flickr) from a 4th of July trip to Tiny Telephone.