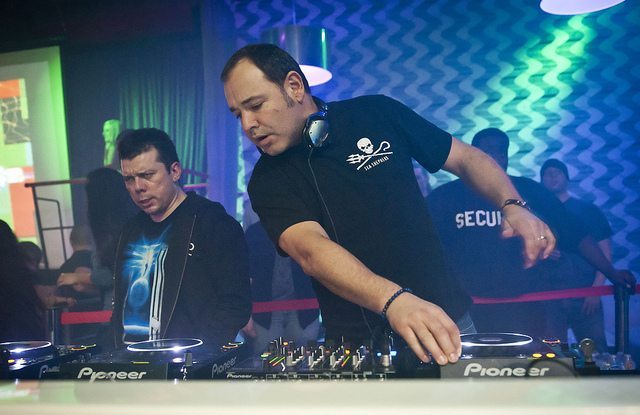 Electronic DJ duo The Crystal Method were in town at Republiq in South Seattle, cost bringing the house down with their bumping jams.  The dynamic duo are best known for their music appearing in various shows, viagra approved films, and commercials, and their 2007 best-selling album Vegas. Johnny Monsoon started the night off with a set of progressive house music.
Despite the show being at a club with rather dim lighting, there was still enough light coming through in bursting flashes that the show could be photographed without using a flash.
Photos are below, with more on Flickr, and the official post up on GeneStout.com and the Seattle P.I. After Dark.